The Aubrey Lee Brooks Scholarship was created in 1955. Prior to Mr. Aubrey Lee Brook's death, he endowed the Trust which was used to fund this scholarship program. These scholarships are available to graduating high school seniors from a 14-county area of North Carolina. The scholarships are administered by The North Carolina State Education Assistance Authority (NCSEAA).
About the Aubrey Lee Brooks Scholarship:
Scholarship Amount: About ½ the cost of an undergraduate education.
Number of Scholarship Awards: 17 plus 1 additional scholarship to a student from the cities of Greensboro and High Point and to senior at the N.C. School of Science and Mathematics.
Deadline: January 31st of each year
Renewable: Yes; provided that the applicant continues to meet the eligibility criteria.
GPA: 2.75 or higher
Major: Check the official website for more details
Eligible Students: Graduating high school seniors and college undergraduate students.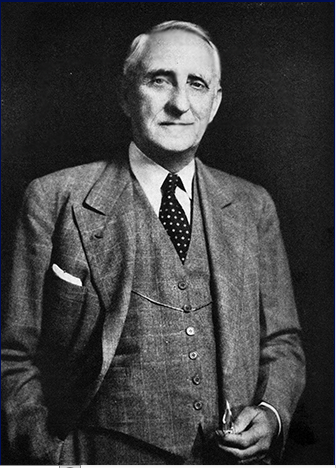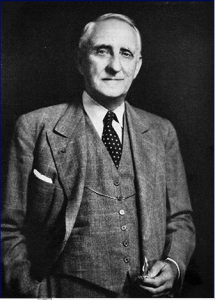 Aubrey Lee Brooks Scholarship Requirements:
– Must be a North Carolina resident
– Must demonstrate financial need
– Plan to enroll as a full-time student in a degree-granting program at NC State University, UNC-Chapel Hills, or UNC-Greensboro
– Must be a permanent resident in one of the following counties: Alamance, Bertie, Caswell, Durham, Forsyth, Granville, Guilford, Orange, Person, Rockingham, Stokes, Surry, Swain, or Warren.
Application Process:
1. Apply for college admission and be accepted as a full-time undergraduate at one of the following schools:
a. North Carolina State University (NCSU)
b. University of North Carolina – Chapel Hill (UNCCH)
c. University of North Carolina – Greensboro (UNCG)
2. Apply for financial aid by completing the Free Application for Federal Student Aid (FAFSA) online at www.fafsa.ed.gov. You must list one of the mentioned institutions to be considered; please use the corresponding school code:
a. NCSU school code: 002972
b. UNCCH school code: 002974
c. UNCG school code: 002976
3. Complete the Brooks Scholarship online application at www.CFNC.org/brooks. You'll need to use your College Foundation of North California (CFNC) to gain access to the application. Create an account if you do not have one.
4. Submit your high school transcript electronically via CFNC.org by clicking on Apply, then Apply for College, and finally by clicking on Transcript Manager.
5. Provide one (1) academic reference from a teacher or a school counselor attesting to your academic performance.
6. Provide one (1) personal reference from another individual (not directly related to you) attesting your general merit.
7. If not shown on your transcript, provide your SAT and/or ACT score reports.
a. SAT reporting code: 5757
b. ACT reporting code: 3190
Application Checklist:
– Completed Brooks Scholarship application
– High school transcript submitted electronically
– SAT and/or ACT score reports
– (1) Academic reference
– (1) Personal reference
– FAFSA submitted online via www.FAFSA.ed.gov.
Selection Criteria:
Successful applicants were able to demonstrate the following:
• Excellent academic performance
• Financial need
• Community service/ work experience
• Leadership skills
Enhancement Opportunities:
The Aubrey Lee Foundation also provides additional financial help for academic opportunities to Brook Scholars during the summer after their 2nd, 3rd, and 4th years:
• Study abroad grant
• Research project grants
• Internship grants
Summer School Attendance:
The Foundation policy allows its applicants to attend summer school study if they meet the following:
1. Have a cumulative GPA of 2.75 from the previous semester
2. Be attending a summer school for the purpose of accelerating his/her undergraduate studies
3. Be enrolled for both consecutive sessions of summer school in an academic year
4. Take a combined total of at least 12 credit hours
Contact Information:
North Carolina State Education Assistance Authority (NCSEAA)
P.O. Box 13663
Research Triangle Park, NC 27709-3663
Phone: (800) 700-1775 or (919) 549-8614
Fax: (919) 248-4687
Email: [email protected]
Website: www.ncseaa.edu
Similar Scholarships:
JSU – Alabama Mcgee Scholarship