Scholarships in Florida are offered in many universities, colleges, and even by private organizations.  This means that if you are planning to take a college degree in this state, you will have plenty of opportunities to help you with financing your education.  Getting a college degree today can cost a lot especially if you want to enroll in private schools.  But with the help of financial grant programs, you will be able to achieve all that without much worry and anxiety.  You can do that if you start looking for scholarship programs in Florida today.
These award programs are given not just by government institutions but by private organizations as well.  This should provide you with a lot of options from which you can choose a particular scholarship which will suit your needs best.  Government grant programs often have very high standards and are often provided for those who are really poor that they cannot afford to go to college.  But if your family's financial status does not qualify for the government's program, there are still other available options out there which you can take.  Some of them are given for particular community service; others are for members or particular groups such as gays or minorities.
CLICK HERE for the latest special deals on laptops for students.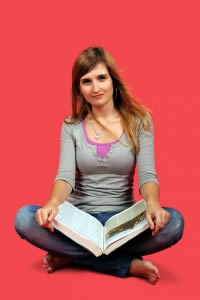 In order to have your best chances of getting a scholarship, you should first know what the organization who is giving out the grant is actually looking for in a candidate.  You can do this by researching for them in the internet.  Most private institutions and corporations often publish their award programs through the internet so they can reach as many applicants as possible.  So your only concern would be filing the application before the deadline arrives.  You can save yourself a lot of trouble by doing research work rather than on relying on someones recommendations.
List of Florida Scholarships
---
AQHF Joan Cain Florida Quarter Horse Youth Scholarship (Applicants must be members of the American Quarter Horse Association)
Barnes Scholarship by the Tampa Bay Times Fund, Inc. (For students from the counties of Citrus, Pasco, Hillsborough, Pinellas, and Hernando.)
Central Florida Jazz Society (For young musicians who want to promote jazz music)
Central Florida Orchid Society (Agriculture and Horticulture minded AA grads. Must reside in Brevard, Lake, Osceola, Polk, or Volusia county)
Dixie Boys Baseball – Bernie Varnadore (Endowments available for those involved with this organization)
Florida Bright Futures Program (High school students must apply in their last year of school)
Florida Dental Assisting Student Scholarship (Approved applicants are need-based, and enrolled in dentistry program. Must be  resident of FL for the past 2 years)
Florida First Generation Matching Grant Program (A need based grant program for those whose parents did not receive degrees)
Friends of 440 Scholarship Fund, Inc. (For dependents of those killed or injured at work)
James H. Davis Memorial Scholarship National Foliage Foundation (For horticulture/agriculture related degrees)
Jerry Baker Scholarship American Welding Society (For those interested in the career of  welding engineering)
Mary McLeod Bethune Program (Must be planning to enroll at Edward Waters College, Bethune-Cookman University, Florida Memorial University, or Florida A&M University)
Minority Teacher Education Scholarship (Applicants must be of a particular minority group and permanent resident of the state)
National Tour Association Scholarship (for degrees in hospitality management, tourism and travel)
Negro Spiritual Foundation (For African American students who live in Florida)
PMI Central Florida Chapter Scholarship (For Central Florida residents)
Salute to Education Inc. (For students in financial need from Miami-Dade or Broward Counties)
Terry Jarvis Memorial by American Welding Society (Priority given to those pursuing a career in welding from Florida, with financial need)
William G. Selby and Marie Selby Foundation (For those who want to attend state college in Charlotte, Desoto, Sarasota, or Manatee counties)
William L. Boyd Florida Resident Access Grant (For theology and divinity students)
CLICK HERE for the latest special deals on laptops for students.
---
Here are some of the popular opportunities that one can apply to in Florida. There is the William Boyd Florida Resident Access grants which are given to students who would be attending private, not-for-profit colleges or universities in the state of Florida.  There is also the NTA Florida Scholarship which is for those who would like to pursue a career in travel and tourism industries. The Selby Scholar Scholarship Program is one which is made specifically for students who will be graduating from the counties of Charlotte, DeSoto, Manatee, or Sarasota. The college award amounts to $6,500 and are given to those who would be taking four-year courses in college.
If your strength lies in the field of academics, you can choose from any of the following merit-based scholarships:  the Academic Scholars Award, for students who have a 3.0 GPA; the Medallion Scholars Award, which is given to students who have achieved a 2.75 GPA; and the Gold Seal Vocational Scholars Award which is awarded to students who have a 2.75 GPA and will be taking up a vocational course after graduation. There is also the Rosewood Family Scholarship which is given specifically to the descendants of victims in the public massacre of 1923.