The Bev Granger Memorial Scholarship Fund is one of the many academic grants that are given by the Women's Southern California Golf Association (WSCGA). The WSCGA Scholarship Foundation doesn't just support the athletic dreams of young female golfers, but the Foundation also wishes to help them pursue their academic goals by giving out academic awards that will help them finish their selected course.
Bev Granger was not only an avid golfer, but she was also a passionate tennis player and a great skier. She was a nursing graduate from the nursing school at the University of Minnesota. For forty-five (45) years, she has balanced her family and career as an X-ray technician. The Hacienda Golf Club Members and the friends of Granger believed that the best way to honor her memory is by establishing a scholarship in her name.
CLICK HERE for the latest special deals on laptops for students.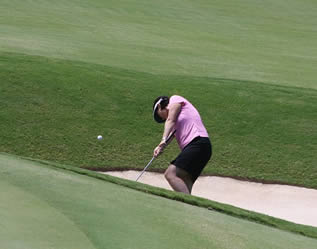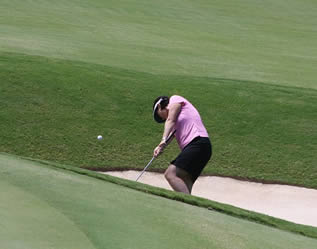 Bev Granger Memorial Scholarship  Award Information:
Amount: Varies
Deadline: May 15 of every year
GPA: 3.2 or higher
Major: Biological Sciences, Nursing, and Pre-Med
Eligible Students:
CLICK HERE for the latest special deals on laptops for students.
1. Must be a high school senior or graduate
2. Must plan or already be enrolled as a full-time student taking up Biological Sciences, Nursing, or Pre-Med
3. Must be female
4. Must meet the minimum GPA requirements
5. Must play golf
6. Must be resident of Southern California
Additional Requirement: The Granger Scholarship applicant must be able to show how her participation in golf and other sports is woven through her daily pursuits, balanced with a great academic discipline.
Application Process:
1. Applicants are required to fill out the general scholarship application form (http://www.wscgafoundation.com/downloads/ScholarshipApp_New.pdf). The WSCGA Foundation Scholarship Committee will then decide which scholarship is best suited for the applicant. Applications are renewable so long as the awardee is able to maintain her good academic standings. For preview awardees, they need to fill out this form: http://www.wscgafoundation.com/downloads/ScholarshipApp_Renewal.pdf.
2. Write a 1000 word essay on the following:
a. Describe your reason for selecting your major.
b. Describe your relevant academic and professional experiences, as well as your interests, inspiration, and experiences that have led you to choose your major.
c. Address how playing golf and other sports will remain an integral part of your undergraduate experience.
3. Submit applications to:
WSCGA Foundation
Attn: Scholarship
402 West Arrow Highway, Suite 10
San Dimas, CA 91773
For any questions, please call (909) 592-1281 or send an email to [email protected] or visit www.wscgafoundation.com
Career in Nursing:
Registered nurses are important members of the healthcare team. They provide and coordinate patient care, educate patients and the public about various health conditions, and provide advice and emotional support to the patients and their families when needed. RNs can be found working in hospitals, physician's offices, home healthcare services, schools, clinics, correctional facilities, and other healthcare settings.
The Bureau of Labor Statistics released in 2012 that there are around 2,711,500 nursing jobs in the U.S. According to their data, registered nurses can make an annual salary from $65,470 to $73,410. An RN's salary can be affected by his/her employer, experience, or place of work. The BLS projected that there would be an increase of 19% of nursing jobs by the end of 2022, which is much faster than most occupations.