The California Student Aid Commission's California Child Development Grant Program provides benefits to applicants who are enrolled in an approved coursework leading to a Child Development Permit issued by the Commission on Teacher Credentialing (CTC) on the following levels: Teacher; Master Teacher; Site Supervisor; or Program Director. The grant money is intended to help students with their tuition and/or other fees that they incurred while pursuing their selected career.
Award Information:
Amount: Recipients attending 2-year colleges will receive up to $1000 annually for up to 2 years. Those attending accredited 4-year institutions will receive up to $2,000 for up to 2 years.
Renewable: Yes. Grants are automatically renewed for one year. If a recipient wishes to extend, he/she must reapply.
Number of Scholarship Awards: up to 100 awards
Deadline: June 1st; annually (Note: evaluation is on a first-come, first-serve basis)
GPA: Check official website for more information.
Major: Education, early childhood; Education, teacher
Eligible Students: Students who are attending a California public or private 2-year or 4-year postsecondary institution and intends to teach or to supervise in a licensed children's center in California.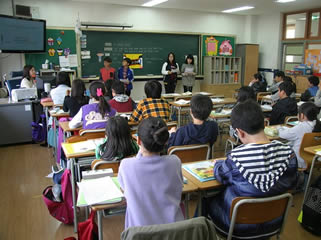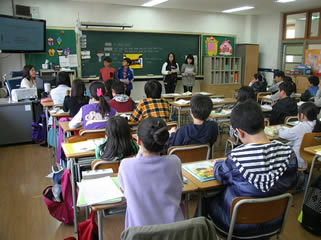 To qualify for this grant program, an applicant must:
– Be nominated by a postsecondary educational institution or by an employing agency;
– Be a United States citizen or a legal resident;
– Be a resident of California;
– Meet the federal Selective Service filing requirements;
– Enroll in an approved course that leads to a Child Development Permit that's approved by the Commission on Teacher Credentialing (CTC);
– Be enrolled as a part-time of full-time student at an accredited postsecondary institution;
– Be able to maintain satisfactory academic progress;
– Submit a completed Free Application for Federal Student Aid (FAFSA) to the federal processor before the final filing deadline;
– Commit to full-time employment in a licensed children's center in California for a period of one year for each year of benefits received.
Application Process:
Candidates are required to submit the following forms:
a. Completed Grant Application Form (http://www.csac.ca.gov/pubs/forms/grnt_frm/2011-12_nomination&applicationpacket.pdf).
b. Free Application for Federal Student Aid (FAFSA)
c. GPA Verification Form
Selection Process:
Each year the California Student Aid Commission (Commission) will select up to 100 nominees to receive the grant awards. Scoring is competitive and will be based on the following:
– Applicant's demonstrated financial need
– Academic achievements, which may include his/her high school GPA, college GPA, or academic test scores.
Grant Disbursement:
Grant recipients and ineligible applicants will be notified of their status after the Commission is done with the competitive scoring. The Grant funds will be released by academic term through the college or university's financial aid office. Receipt of this grant award may affect other financial aids for the students.
Contact Information:
If you have any questions, please contact the Commission's Specialized Programs Operation Branch:
California Student Aid Commission
Child Development Grant Program,
P.O. Box 419029
Rancho Cordova, CA 95741-9029
Phone: (888) 224-7268
Fax: (916) 464-8240
Email: [email protected]
Website: www.csac.ca.gov