The California Strawberry Growers' Scholarship program was established in 1995 and has been continuously providing scholarships to students who have a parent who has worked in the California strawberry industry. This nonprofit fund is continuously supported by California strawberry growers, shippers, processors, and members of affiliated industries.
Award Information:
Amount: initial award of $400
Number of Scholarship Awards: check official website for more information
Deadline: March 14 more information
GPA: 2.0
Major: students are allowed to pursue their own preferred field of study
Eligible Students: high school students whose parents are California strawberry fieldworkers (includes the two previous two harvest seasons.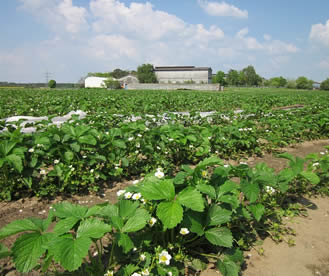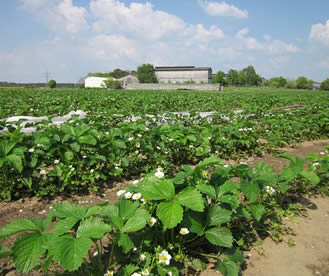 Eligibility Requirements:
– Must have a parent who is a California strawberry fieldworker
– Must enroll as a full-time student in an accredited community college, accredited trade school, four-year college/university, or junior college.
– Maintain a minimum GPA of 2.0
Application Process:
1. Fill out the application form. You may get an application by visiting the California Strawberry Commission's official website. If you can't get the forms from their website, you may obtain a copy from your academic adviser or by contacting the Commission.
2. Submit a 1000 word essay describing your educational and career goals.
3. Answer at least 3 of the 9 required questions.
4. Submit your final high school transcript (you must also include your SAT or ACT scores.
5. Provide your current school's official transcripts. You'll need to include your transcripts from other colleges where you have taken a course for credit.
6. Provide two letters of recommendation. At least one of the recommendations must come from your teacher or school counselor. The letter must be on an official letterhead.
7. If applicable, provide a completed Employment Verification From. This must be completed by parents and employers of the strawberry industry.
8. Submit all materials to:
California Strawberry Growers' Scholarship Fund
P.O. Box 269
Watsonville, CA 95077-0269
Selection Process:
The recipients of the financial aid will be selected by a scholarship committee. The committee shall be composed of members of the strawberry industry. The awards will be given based on merit.
Required Questions:
Applicants need to answer at least 3 questions and submit them along with the application requirements:
1. What are the different challenges have you encountered?
2. Explain the importance of your selected field of study in today's society.
3. Describe how you have demonstrated your leadership abilities in both your school and in the community.
4. Discuss a special attribute or accomplishment that you think will set you apart from the rest.
5. Describe your most meaningful achievements and how they relate to your chosen field of study, as well as your future goal.
6. Choose an experience or an event from your life and explain how it has influenced your development.
7. How has your education contributed to who you are now?
8. Select a person(s) who you admire and explain why.
9. Choose a book or books that have affected you deeply and please tell us why.
Contact Information:
California Strawberries
P.O. Box 269
Watsonville, CA 95077
Phone: (831) 724-1301
Email: [email protected]
Website: www.californiastrawberries.com