The Central California Asian Pacific Women (CCAPW) has announced that their scholarships for the 2014-2015 academic year is now available. This scholarship was developed to provide financial assistance to Asian and Pacific Islander (API) women who are pursuing a higher education.
In 1980, a group of community leaders had met in Fresno and established the CCAPW. The organization was developed by its founders by modeling its sister, the Asian and Pacific Islanders, which is another women's organization that is located in Los Angeles and the Bay Area. For more than 33 years now, the organization's members of professionals, educators, health care providers, businesswomen, community activists are still continuing its mission.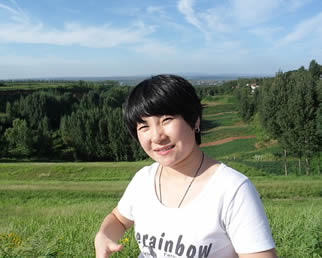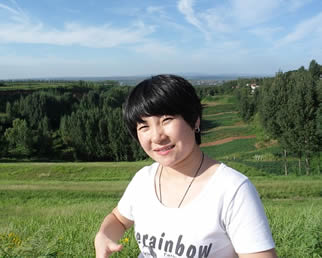 Central California Asian Pacific Women Scholarship Award Information:
Amount: $500 or more
Number of Scholarships Awarded: depends on the type of award category
Deadline: April 15 of current year
Major: Varies
Eligible Students: women pursuing a higher education who are from Central California counties (Fresno, Kern, Kings, Madera, Mariposa, Merced, Tulare).
Announcement or recipients: May 2014
Eligibility Requirements:
– Applicants must be as Asian or Pacific Islander woman
– All applicants must be a legal U.S. citizen or is a permanent resident (with Green Card)
– Applicants must be a current resident of Central California upon applying for the scholarship or must be originally from Central California and whose family is still based there.
– Applicant must be enrolling/continuing undergraduate, enrolling/continuing graduate, or a re-entry student in an accredited college or university.
Selection Criteria:
• First generation in the family to enter college
• Academic achievement
• Leadership qualities
• Contributions to Asian Pacific Islanders (API) community
• Ethnicity
• Seven-county area
Award Categories (recipients will only be assigned to one of the following categories):
• General Scholarship: Several scholarships offered for all areas of studies.
• Mae Takahashi Scholarship: One (1) award given to a student who is pursuing a career in health or business.
• Fresno Unified School District Hmong Educators Scholarship: Given to one (1) student who is pursuing a career in education.
• Graduate Scholarship: given to a single student who is pursuing studies at a graduate level.
Application Process:
1. Submit completed application form along with the essay responses. The entire application must be typewritten. Download application forms from: http://ccapw.org/wp-content/uploads/2014/01/2014-CCAPW-Scholarship-Application-DISTRIBUTION-FORM.pdf.
2. Submit a copy of your Student Aide Report (SAR). The SAR will be provided once you finished processing your FAFSA (Free Application for Federal Student Aid).
3. Get two recommenders to complete and submit the Recommendation Form.
4. Provide a copy of an official transcript from your last school/college/university.
5. Submit proof of acceptance into current college or university that's accredited.
6. Mail all forms and requirements to:
CCAP Scholarship Committee
P.O. Box 266803
Fresno, CA 93729
Email: [email protected] (Scholarship Inquiries); [email protected] (General Inquiries)
Website: ccapw.org
Additional Information:
– All applicants will be notified via phone call and in writing of the award winners on May 2014.
– The names and the photos of the award recipients will be made public through news releases to local media, and the CCAPW website and newsletter.
– Award checks are made payable directly to the winners.
– Award winners must attend the luncheon on June 22, 2014 at the Golden Palace Banquet in Fresno.