The Chi Am Circle is a nonprofit Asian American women's organization that's based in Santa Clara County, California that was established in 1965. The organization seeks to promote service, cultural and education projects for the advancement of the community. The Chi Am Circle, whose members are businessmen and/or leaders of other organizations,has been investing in the youths' futures for over 33 years now. In recent years, the Chi Am Circle organization has expanded its community involvement by supporting the efforts of other organizations in the Bay Area.
The organization currently offers awards based on service in the community, academic excellence, and outstanding extracurricular activities in sports, performing arts, and work. Many of the leaders of Chi Am are owners of businesses and the heads of other organizations.
CLICK HERE for the latest special deals on laptops for students.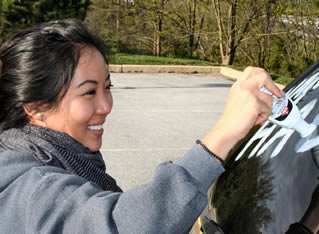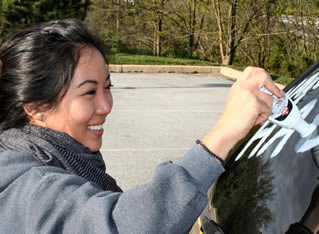 Chi Am Circle Scholarship Award Information:
Amount: $1,000 (Initial)
Deadline: March 29 (Annually)
GPA Requirement: 3.3
Major: Nonspecific
Competition for Scholarship: relatively low
Eligibility Requirements:
CLICK HERE for the latest special deals on laptops for students.
– Must be a high school senior
– Must be eligible to enroll or be accepted into an accredited college or university
– Must be able to provide proof of acceptance
– Must be of Asian descent as defined by the California Department of Education (See: http://www.cde.ca.gov/ds/dc/es/refaq.asp#q1)
– Must be currently residing in Santa Clara County, California. An applicant may not reside in Santa Clara County if he or she is a child or grandchild of a Chi Am member
– Must be a legal resident (with greed card) or a U.S. citizen
Selection Criteria:
a. Academic achievement
b. School and community involvement
c. Financial need
d. Superior extracurricular activities
Application Process:
1. Complete all parts of the Application form (http://www.chiamcircle.org/pdfFiles/Chi_Am_ScholarshipApp_2014.pdf).
2. Write a one-page essay on "What is the most pressing problem of your generation and how would you solve it?"
3. Two (2) letters of recommendation that's not from family members. One of the recommended must at least be from your teacher or counselor. To help your applicant submit the complete recommendation requirements, provide them with the checklist that's provided with the recommendation forms so that they can give the information needed.
4. If going to a four-year college, please provide a copy of your SAT or ACT score results.
5. Official high school transcripts; must be sealed and unopened.
6. Submit all materials to:
Chi Am Circle Scholarship Committee
c/o Ms. Vanita Yuen
10451 Sunhills Dr.,
Los Altos Hills, CA 94024
Website: www.chiamcircle.org
Additional Information:
– Make sure to have all application requirements before submitting them. Incomplete applications will be rejected.
– Follow the instructions provided on the application forms. Points are deducted for failing to follow instructions on any part.
– When writing the essay, be sure to type it using double space and 12 point font; do not exceed 1 page on your essay.
– If you wish to have the soft copy of the application forms, just go to: http://chiamcircle.org/service.html#SCH.
– The reward winners will be notified every mid-April
– All recipients are required to attend the Chi Am scholarship award dinner that's held on the second or third week of May. This year's scholarship dinner will be held on May 16, 2014 at the China Stix Restaurant in Santa Clara, CA. The awards will be released during the dinner.
– The Chi Am Circle organization reserves the right to publish the winners' essays for their members and their guests at the scholarship dinner.