Christian scholarships are those which are offered by a particular sect or religion for their own members and their children.  Although there are some who support other causes such as missionaries, most religions would only admit those who come from among their own sect.  These scholarships can be used for non-clerical courses or universities, but mostly would only be applicable for their own schools or colleges.  If you are a member of a particular Christian sect, you may need to ask among the pastors or deacons that you have at your church in order to learn more about the scholarships that are being offered by your sect.
Contents
CLICK HERE for the latest special deals on laptops for students.
Clerical positions
Christian
scholarships are usually offered if you are interested in pursuing a particular clerical calling such as being a pastor, choir organizer, missionary, or youth leader in your church.  The scholarships are usually for religious careers and so you may have to inquire about what courses are available for such scholarships.  Most of them are offered in order to further their religious beliefs or convictions rather than to support any non-clerical career in the future although there may be some who do so.  Thus, you can be able to expect scholarships for courses such as youth ministry, theology, music, etc. as long as they are related one way or the other, to a specific church activity.
Different faith sects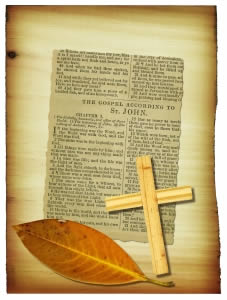 Different Christian sects have their own scholarship programs which they offer exclusively to those who hold the same beliefs as theirs so you may have your options a bit limited for this matter.  As we all know, there are various types of so-called Christians and so you have to know on which particular group you belong.  There are scholarships for Episcopal, Lutheran, Catholic, Baptist, Protestant, and Methodist churches.  For Episcopalians, there are the Episcopal Church Women's Scholarship Fund, the Estelle Beaumont Ellison Scholarship Fund, and the Episcopal Church Foundation Fellowship Program.  For Lutherans, there are the Lutheran Leadership Training, Lutheran Community Foundation Scholarships, St. Paul Lutheran Scholarship and the various Ministerial grants they have for local churches.
CLICK HERE for the latest special deals on laptops for students.
Roman Catholic groups
Roman Catholics which comprise the largest group of Christians in the world, have the Knights of Columbus Fourth Degree Pro Deo and Pro Patria Scholarships, the Jesuit Endowment Fund, the Catholic Aid Association College Tuition Scholarship, and the Italian Catholic Federation Scholarship. Among the Baptists, there is the American Baptist Churches USA or the National Ministries, the Ellen Cushing Scholarship, American Baptist Youth Scholarships, WMU Foundation Scholarships, and the Cage Family Scholarship Fund.  Methodist churches also have their own scholarship programs such as the Mary Knox McNeill Scholarship, the United Methodist Scholarship Programs, and the Nebraska United Methodist Foundation.
Speak to your pastor or leader
There are also other Christian groups which have their own scholarship programs and you would need to ask about it from your pastor or leader to know what the particular requirements would be in order to be eligible for one. The important thing is that you should be a member of that particular group and would seek to further their beliefs or causes in your future work.