You may not think that there are many available scholarships in North Dakota but the opposite is just true.  You can find a lot of opportunities for you to get a free education after high school and the options are just plenty that you can find one for almost any field that you like.  If you wish to get such aids for your education, try doing a fine research and you may be the next one to enjoy such a benefit.  Education is a very important thing and getting it for free is definitely an advantage.
CLICK HERE for the latest special deals on laptops for students.
Philanthropic individual, private & government funding
Educational scholarships come through various institutions and organizations.  They are given by philanthropic individuals and groups, by government institutions, and by business establishments who would like to give back to the people of the area where they are located.  You can also get them through the various universities and colleges which provide them in order to attract the best students from the state.  In such cases, you will have to contact the financial aid office or a counselor in order to learn more about the scholarship programs that are offered by them.  Often the starting point for financial aid is the FAFSA Federal Student Aid website which has a lot of information about getting help paying for your college education.
Categories and interests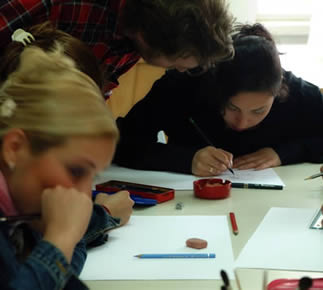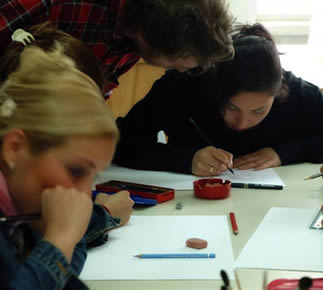 You also need to know that awards are given in a variety of categories, and interests.  You can earn them commonly by getting outstanding grades in your academics as well as by exhibiting good leadership in your school's various student organizations.  At times, they can be given by excelling in athletic sports such as basketball, baseball, and other varsity sports that the university or college supports.  Other students are able to gain them by being involved in social activities which promote a particular idea or cause that can help benefit the area or community.  Knowing these, you should be able to choose which particular standards above would you fit well in and which will reflect your best interests for the future.
CLICK HERE for the latest special deals on laptops for students.
Examples of institutions offering funding
Scholarships in North Dakota include the following: the John P. Windish, Jr. Memorial Scholarship, which is given to a student who has a minimum GPA of 3.0, has a financial need, and who can show a promising career in his field of interest; the Dacotah Bank Scholarship, which is awarded to 2 students each year who are interested in the field of business; the Percy G. Wilson Scholarships, for those living in the Barnes County and who has an excellent ACT and GPA score; and the Drug and Alcohol Abuse Prevention Essay Contest Scholarship.
You can also apply to the North Dakota Academic Scholarships which is sponsored by the North Dakota Legislative Assembly.  This program requires high school students to take advanced courses in college and to gain a score of at least 24 on their ACT as well as to have a minimum GPA of 3.0.  There is also the Janet Monroe Wendschlag and Bryan John Wendschlag Memorial Scholarship which is given to those who will be taking courses which are related to elementary education, arts, or music and has shown exceptional grades during high school. You can learn more about these financial aids by searching for them through the internet.