Finding scholarships in Idaho can be your way of getting your college degree without having to spend as much money and help lessen your school loan debt.  You will be able to find a lot of financial grants in this state as it has a lot of support from various government and private institutions.  Education is a very important matter which everybody should care about since it will help determine how you will do financially in the future.  If you wish a more stable financial status, you will need a better education. This is where scholarships are truly important and this is also why, you have to work hard in order to gain access to that opportunity.
CLICK HERE for the latest special deals on laptops for students.
Start performing well at high school
There are various requirements in getting a scholarship in Idaho but the most common would be a high academic achievement.  This means that you start working for your award early on during your high school years.  You will have to perform well on the subjects which are related to the course which you would like to take up in college.  If you wish to excel in athletics, you have to start working on the particular sport that you wish to pursue.  The same applies if you wish to take business or engineering courses – you will need to obtain high grades in math and science and other related subjects.
Examples of organizations offering support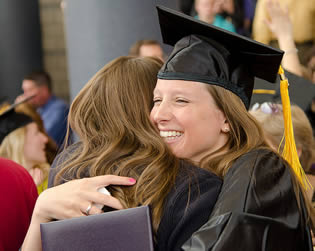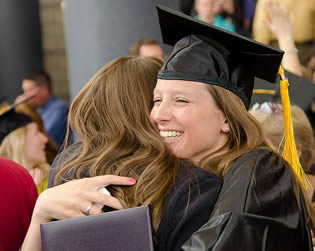 The state of Idaho has a lot of financial grants to offer. You can choose from a wide array of available opportunities which are aimed for specific types of courses.  There is the Idaho Governor's Cup Challenge Scholarship Program which is aimed for students who are willing to take college units during high school as well as actively participate in community activities.  There is also the Tschudy Family Scholarship which are offered for Emmett High School graduates only.  They offer $2,500 worth of scholarship provided they attend the particular colleges and universities that the organization prefers.
CLICK HERE for the latest special deals on laptops for students.
Veterans
If you are a dependent of a military veteran, then you can apply for the Idaho's Freedom Scholarship.  There is also the Public Safety Officer Dependent Scholarship which helps to pay for dependents of those who have been injured or killed in their line of duty.  The Idaho Minority/At Risk Student Scholarship is offered to students who are in an "at risk" situation such as the economically disadvantaged and who have social or family problems.  If you can show that you are an outstanding high school student, then you can apply for the State Idaho Scholarship which awards $3,000 to students having a 3.0 to 2.8 GPA.
You can also find a lot of financial awards in the various colleges and universities in Idaho.  There is the Brigham Young University – Idaho with the Heber J. Grant Scholarship Program.  You can apply for the scholarship if none or few of your family members have ever gone to college or you are being raised by a single parent.  You can also find a scholarship in Lewis-Clark State College such as the Laura Ann Peck Memorial Scholarship and the Jimmy Guild Memorial Scholarship. photo attribution: nazareth_college