You can help ease the burden of your college expenses by looking for scholarships in Iowa.  The cost of going to college today is not as cheap as it was ten to fifteen years ago and you may find it difficult to look for a job which will help you pay for your expenses.  With a scholarship, you can go to college or to any educational institution for free without the need to pay for it back when you finish your course.  This is a very attractive offer especially for those whose families are financially incapable of sending them to college.
CLICK HERE for the latest special deals on laptops for students.
Different entities offering aid
Scholarships come from many groups or organizations and it may demand a variety of requirements for different entities.  There are awards for minorities, for children of single parents, and of course for those who may be deemed as academically gifted.  That being said, there is no set rules or guidelines for attaining a scholarship.  You will need to search for programs which will be particularly suited to your skills or talents and to your present circumstances.  This way, you will not hope impractically for an opportunity where you have little or no chance of winning.
Many options for students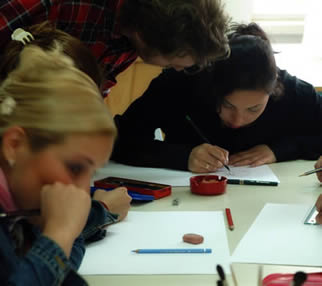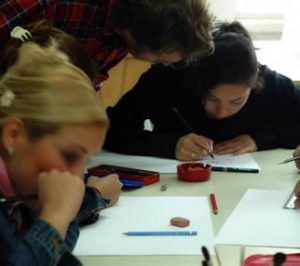 In Iowa, you will be able to find a lot of scholarships for different types of students.  So before you apply, be sure to know what you wish to pursue in college and where your real interests lie for the future.  This way you will have an easier choice between competing scholarships and you will also be able to answer questions when the times comes for you to get interviewed.  You should start working on this during your early high school years and make sure that you work hard in order to get the best chance of getting that award.
CLICK HERE for the latest special deals on laptops for students.
Other opportunities
There are many needs based opportunities available for students who meet certain financial specifications. Some of the more popular need based awards are: The Horatio Alger Scholarship which provides up to $5000 for the pursuit of a bachelors degree. The Edwin R. Adland & Ruth H. Adland Scholarship offer $5000 toward a particular set of colleges. The Dell Scholars Program provides $20,000 toward students who meet their selection criteria. To those who are economically in need or are in a disadvantaged social position, you can apply to the Roy J. Carver Charitable Trust Scholarship which awards $5,200 to $7,000 in financial aid for students who are in such circumstances. The Carver Scholars award has given 19 million dollars and is open to those who qualify. The GFWC/Iowa Women's Club Scholarship is available for both male and female students who can establish financial need.
Additional awards
Additional awards in Iowa include the Robert D. Blue Scholarship which is quite unique in that it aims to seek students who can demonstrate moral courage and force as well as skills and aptitude in the literary and academic fields. The PMI Eastern Iowa Chapter Scholarship is also another opportunity for those who want a career in project management.  Candidates should possess high academic achievement as well as exhibit financial need in order to qualify for this program.  There is also the Northwest Iowa Chapter Scholarship which is sponsored by the Iowa Engineering Society and is specifically offered for those who will be pursuing engineering courses in college. If you are returning to college in order to pursue your short-lived course or to get another degree, you can apply at the Southeastern Community College Foundation of Iowa.  You can choose from different courses where the awards are being offered such as career and vocational courses up to the Arts and Sciences.