You can find scholarships in Maryland to help finance your college education form a variety of sources. These scholarships are offered to those who can demonstrate that they have what it takes in order to complete a college degree as well as show a financial need. If you can show that you have done well during your high school years and that you are passionate about a particular course, then you should not find it hard to find a scholarship just for you. Opportunities can be foun d with determination and proper preparation in advance.
Some students are often turned off by the fact that most scholarships often go only to those who are at the top of the class. But this should not be a reason to give up hope as there are also other scholarships which are given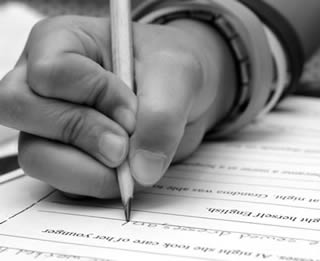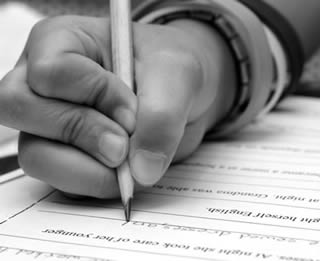 specifically to those who have other kinds of qualifications not just academic skills. There are scholarships which are given to those with a particular interest or hobby,members or a racial minority, to descendants of deceased men and women who have died in their line or work, and to those who can not afford to go to college.
CLICK HERE for the latest special deals on laptops for students.
You can find scholarship opportunities in a wide variety of institutions. This means that there are plenty of scholarship opportunities although they may not be known by many people. So what you need to do is to do a thorough research about the available scholarships in Maryland. Some of them are not publicly announced and so you may need to visit offices instead. A lot of these scholarships often go unnoticed due to their low monetary rewards but this should not be a reason why you should ignore them. Every single cent that contributes to your education should be appreciated.
Most students looking to get started should consider filling out a Free Application for Federal Student Aide, often referred to as a FAFSA. This form will notify students of federally available student aid and help answer questions regarding the approval process. In addition the application is used to qualify students for available awards based on their needs and interests. It is also a prerequisite to receive federal student loans, Pell Grants, and many other scholarships.
One of the opportunities that is offered and determined by financial need is the Howard P. Rawlings Educational Assistance Grant. There is also the Guaranteed Access Grant which is given based on the financial need of the student. Those who wish to get a degree in the field of education as a teacher can apply for one of the Teaching Scholarships available. If you are intending to gain benefits by writing a good essay, then the MD $ DC Credit Union College Scholarship would be a good option. The award is $1,000 and there is also another which is given to one who can submit a good video to the organization. The Letitia B. Carter Scholarship on the other hand is for those who would like to pursue a career in the culinary arts and in hospitality. These are awarded to students, instructors, and professionals who wish to improve their skills in the said field.
CLICK HERE for the latest special deals on laptops for students.
Having a Jewish heritage can also be your ticket to a reward in Maryland. The JCS Newhoff Scholarship offers a scholarship for Jewish students who have a known learning disability and for those who come from single-parent families. There is also the VMDAEC Educational Foundation Scholarship which is awarded to students who wish to pursue a degree in the field of electronics. If you can write an excellent essay about organ transplant and tissue donation, then you may get a scholarship through the Legacy of Life Essay Contest. The Edward T. Conroy Memorial Scholarship Program on the other hand, is offered to the children of public safety employees who have died in their line of work.