You can find college scholarships in the state of Mississippi in order to help pay for the cost of your education.  Financial awards are often  given on academic merit, athletics, financial need, race and other special circumstances.  You can start your scholarship search by looking for available programs through your guidance or career counselor.  Then, try searching for government grants through the various agencies and departments they offer. And lastly, you can look for financial award opportunities through local colleges, businesses and organizations.  Try to gather as much information as you can about each opportunity in order to see if you come within the qualifications of the program.
CLICK HERE for the latest special deals on laptops for students.
Financial aid programs
Receiving scholarships are one of the easiest ways for you to finish a degree or to pursue graduate studies.  There are plenty of opportunities that are available especially to those who are financially incapacitated to pursue their degrees.  A lot of government programs have been designed in order to meet the need of those who cannot afford to get a post-secondary education.  All that you need to do is to look and inquire for them.  If you have done your search diligently, you will be able to find one which would suit your qualities best. One of the first ways most people choose to receive help with college is through a state's financial aid programs. You can read more about MS financial aid opportunities on this page.
Privately sponsored programs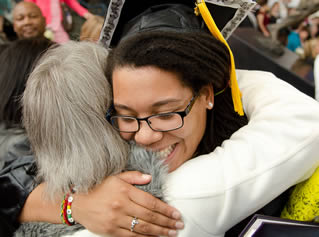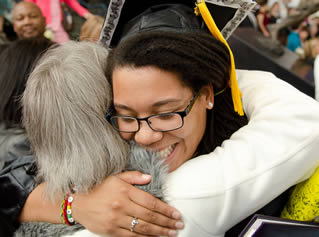 There are privately sponsored scholarship programs as well.  They are given by profit and non-profit organizations for the cause of providing educational opportunities for the talented and for those who do not have the financing to support their education.  They are also given to help the organization promote the causes or vision for the community in which they serve.  Others are also given in order to aid a particular type of student, such as children of their members or for particular cultural minorities who happen to have the skills to succeed in their chosen fields of interest. In some ways, it is about giving back to the people who have patronized their business.
CLICK HERE for the latest special deals on laptops for students.
Example award programs in Mississippi
Some of the award programs which are available in Mississippi are: the Mississippi Eminent Scholars Grant which is given to students who have excelled in their academics; the Nissan Scholarship, which is given to academically talented students and who are community oriented as well; the William Winter Critical Needs Alternative Route Teacher Scholarship for those who are taking education courses; the Nursing Education Loan Scholarship Program, for graduate and undergraduate students in nursing; and the Southern Regional Education Board Scholarship for those who wish to take up courses in optometry and osteopathy.
For other types of scholarship, there is the Episcopal Diocese of Mississippi Scholarships, which are given exclusively for members of this particular sect; the Bowater Newsprint Co. award, which is for those who are taking journalism courses; the ASTA Southeast Chapter Professional Development Scholarship, which is for those who are interested in travel and tourism; and the SAE Engineering Scholarships which are provided for those interested in the field of engineering.  With the variety of fields where scholarships are offered, you can definitely take one which will be suited to your future plans. Just make sure that you prepare yourself well in order to qualify for them. photo attribution: nazareth_college