The California Restaurant Association Educational Foundation (CRAEF) scholarship has awarded worthy students who have shown great dedication and passion in achieving a better education in the restaurant and hospitality industry. The CRAEF scholarships are competitive and are awarded to qualified applicants based on their applications, essays, work-related experiences, and interviews.
In addition to the CRAEF awards, students are also encouraged to try and apply for other scholarships, such as the National Restaurant Association Education Foundation (NRAEF), as well as try their ProStart curriculums for a better chance of attaining higher education and career opportunities.
Award Information:
Amount: $2,500 (initial)
Number of Scholarship Awards: Check official website for more information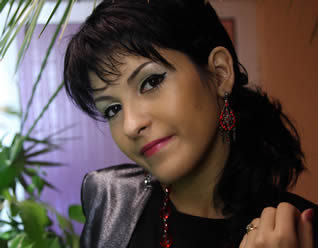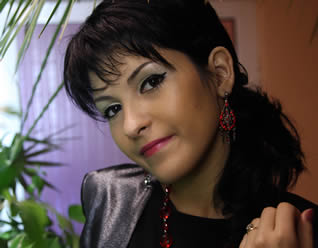 GPA: 2.0
Major: culinary, Foodservice, restaurant and hospitality industry-related courses
Deadline: May 16
Eligible Students
In Order to Qualify for the CRAEF Scholarship Applicants Must:
– Be a U.S. citizen or a legal resident (with a green card);
– Be a resident of the State of California;
– Be enrolled in a minimum of nine (9) credit hours at an accredited college or university;
– Meet the minimum required cumulative GPA of 2.0
– Have completed at least one grading term of college or be a high school senior who plans on directly going to a postsecondary school.
– Meet the minimum hours of industry-related work experience, paid or voluntary:
o High school students who are going into their freshman year – 250 hours
o College freshmen who are going into their 2nd year as college students – 400 hours
o For students who have passed their 2nd year of college – 550 hours
Applicants' work experiences need to be verified either through paycheck stubs or a signed letter from the employers. Please do not submit a copy of a W-2.
Required Documents:
– Completed application form
– A 500-750 word, typewritten essay that's double-spaced.
– A copy of the (applicant's) program curriculum from either the school's website or from a college catalog. The major or degree, the number of credit hours, and the requirements for the degree must be included.
– Evidence or proof of meeting the required restaurant and hospitality industry work experience that's listed above.
– Two (2) letters of recommendation from current or previous employers in the restaurant and hospitality industry.
All Application Forms and Documents Must Be Sent To:
CRAEF Scholarship
621 Capitol Mall, Suite 2000
Sacramento, CA 95814
Essay Prompts:
a. Please describe your drive for pursuing a career in the restaurants, foodservice, and hospitality industry.
b. Explain your reason of choosing this career path.
c. Please include your previous experiences, the people you've met, your interests, long-term and short term goals, and any factor that you believe to have contributed to your aspiration to further your education in this industry.
Criteria for Selection of Winners:
– The quality of the application, which would include spelling, grammar, content, and other factors.
– The quality of the essay submitted
– Industry-related experience(s)
– Personal interview
The number of applicants will be shortlisted; and the top applicants will be required to go to an interview with the CRAEF scholarship panel. The top applicants are chosen 6 to 8 weeks after the deadline of the application. Instructions on the location and the time of the interview will be provided.
Notification:
After the scholarship committee has selected the winners, the winners will be notified and provided with instructions on how to claim their prizes. The award money is paid over two consecutive terms.
The 1st half of the award is paid in early September, usually at the beginning of classes. The money will be made payable to the winner's school financial aid office. The 2nd half is given to the student for the spring semester. It will only be given if there is proof of enrollment with at least nine (9) credit hours and the minimum GPA has been met.
Contact Information:
CRA Headquarters
612 Capitol Mall, Suite 2000
Sacramento, CA 95814
Phone: (800) 765-4842 or (916) 447-5793
Website: www.calrest.org