The Don Diego Scholarship Foundation was founded in 1986 as a tribute to Tom Hernandez, who in the role of Don Diego has hosted the San Diego County Fair from 1947 up until 1984. The foundation was created in his memory to help promising high school students who have participated in the San Diego County Fair and other events and activities that are associated with the Del Mar Foundation. Since its founding, the Foundation has been able to help over 121 students in pursuing their dream of a college education and degree.
Award Information:
Amount $1,000 – $5,000
Number of Scholarship Awards: 3 –$5,000 award, $2,500 award, $1,000 award
Deadline: April 1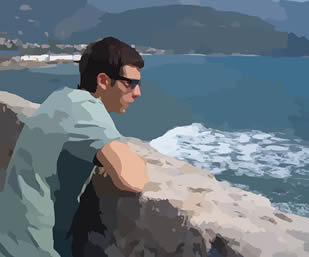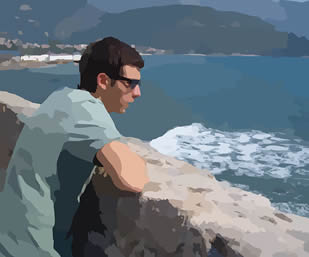 GPA: Not required
Major: Check official website for more information
Eligible Students: students who are members of the 4-H and have participated (but not necessarily during the year of application) in a competitive exhibit department at the San Diego County Fair. The exhibition department may either be Junior Livestock, Student Showcase, Student Landscape, Kid's Best, and other similar competitions.
Additional Requirement:
Applicants must be able to meet all of the following to qualify for application:
1. Students must be a resident of the San Diego County
2. Applicants must be a high school senior who is anticipated to graduate no later than at the end of July.
3. Students will need to provide an official copy of their high school transcripts along with their application.
4. The scholarship award must be used towards the winner's education at a two or four-year accredited college or university. The award will be paid directly to the Financial Aid Office of the winner's selected educational institution.
5. The total award must be used by the winner within four years. If the full amount is not used within that time, the winner must apply for an extension or else the money will be returned to the Don Diego Scholarship Foundation.
Selection Criteria:
The selection of the scholarship recipients is not based on financial need alone. In addition to the participation of the Don Diego County Fair, the winners must also a talent for organization, leadership, innovation, and must have made a valuable contribution to the community through their participation in the Fair, the school, and in extracurricular activities.
All applications will be screened by appropriate 4-H Leaders, FFA Advisors, and/or staff members of the Del Mar Fairground. Once semi-finalists are selected from each category, the winners will be selected by members of the Board of Directors for the Don Diego Scholarship Foundation.
Application Checklist:
– Completed application form (http://www.delmarfairgrounds.com/pdf/2014_don_diego/2014_DDSF-App.pdf);
– Official High School Transcripts
– Essay
– Letters of Recommendation
– Financial Statement
All applications must be sent to:
Don Diego Scholarship Foundation
Del Mar Fairgrounds
2260 Jimmy Durante Boulevard,
Del Mar, CA 92014
Email: [email protected]
Don Diego Scholarship Categories:
a. 4-H Award category
b. FFA Award category
c. Employee Fund Award category
d. Exhibitor Award category
Contact Information:
Don Diego Scholarship Foundation
Del Mar Fairgrounds
2260 Jimmy Durante Boulevard,
Del Mar, CA 92014
Phone: (858) 792-4210
Email: [email protected]
Website(s): www.dondiegoscholarship.org, www.sdfair.com, www.delmarfairgrounds.com