Founded back in 1973, the Adopt A Special Kid (AASK) is very pleased to award its 10th annual Dorothy and Robert Debolt Scholarship. This academic grant is given in recognition of the value of independence and learning by the AASK's founders. It is awarded to a youth who has been adopted after being in a foster care in the State of California.
This academic financial assistance was named after the AASK founders, Dorothy and Robert Debolt. It gives a minimum of $2,000 to $3,000 scholarships to a single or multiple award winners, depending on the fundraising's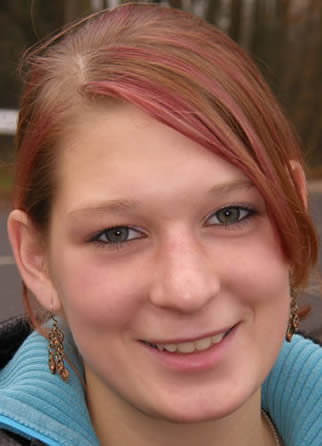 success. Since the AASK is a state-licensed foster care and adoption agency, a bulk of its funding comes from the government. However, to keep all their programs the AASK must also ask charitable donations from foundations, businesses, and individual donors in the community. The selecting of the assistance is based on different factors such as ability, motivation, community service, financial need, and potential to succeed.
Award Information:
CLICK HERE for the latest special deals on laptops for students.
Amount: at least $2,000
Number of Applicants Awarded: 1 (Runner-ups and honorable mention awards may also be given out depending on the success of the fundraising event.)
Deadline: May 31st
CLICK HERE for the latest special deals on laptops for students.
Maximum Age Limit: 25 years old
Eligible Students: Applicant must be from a foster care in California. He or she must be a current resident of the state and must have been accepted for admission or is already enrolled in an accredited two-year college/four-year university/trade or vocational school in the United States.
Criteria Base for Selection:
– Community Service
– Extracurricular Activities
– Need for Financial Assistance
– Promise of success in the institution/foundation selected by the applicant
– Academic achievements
Award Money Must be Spent On:
– Books
– Tuition
– Fees
– Room
– Board
Application Process:
1. Submit completed application form: http://www.up.edu/showimage/show.aspx?file=19401
2. Provide Student Aide Report (SAR)
3. Release of Information
4. Two (2) reference forms. One of your references must be someone other than your family or friends.
5. Verification of foster care and adoption status of applicant
6. A copy of the acceptance or enrollment letter
7. Official transcripts (please provide a college transcript of you already have one)
8. One (1) recent photo
9. Written essay, not more than two pages in length, telling the following:
a. Explanation how you came to be in a foster system, then a part of an adoptive family, and how such experiences had lead you to where you are now.
b. Description of your extracurricular activities in high schools and community services done
c. Describe how this scholarship with benefit you (the applicant).
d. Describe both your short and long-term goals and how you plan achieve them.
Award Announcement: August 1
Contact Details:
Adopt A Special Kid (AASK)
8201 Edgewater Drive #3
Oakland, CA 94621-3020
Phone: (510) 553-1748
Toll Free Number: (888) 680-7349
Fax: (510) 553-1747
Email: [email protected]
Website: www.aask.org
When applying for the scholarship through email, please sure "Debolt Scholarship" as the subject. Please include your name and email address to receive details and updates for the application.