The eQuality Scholarship Collaborative is an awards scholarship that is granted in order to honor and encourage the student in California for the services that they have provided for the lesbian/gay/bisexual/transgender community. This scholarship is a result of the collaborative efforts of PG&E Pride Netrowrk, KP Pride, Genetech, Out and Equal, [email protected] KPMG, Out & Equal Workplace Advocates, and Gay-Straight Alliance Network.
eQuality Award Information:
Amount: $6,000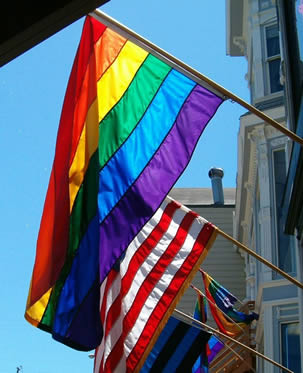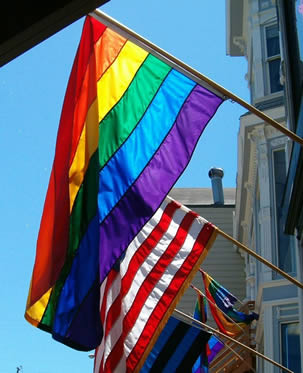 Number of Scholarship Awards: 16 (composed of 12 graduating high school seniors, two nursing students, and two medical students)
GPA: Varies
Deadline: Varies; check official website for exact date (www.equalityscholarship.org).
Major: all fields of study. Special scholarships are given to those who are pursuing a career in nursing and medicine.
Eligible Students:
Scholarships for High School Seniors and Recent H.S. Graduates:
o Must be a resident of northern or central California but may study elsewhere;
o Have completed or will complete high school; and
o Will be able to attend or has already began attending a post-secondary institution for the first time.
Scholarships for Community College Transfer Students:
o Must be a resident or either northern or central California;
o Have graduated or is expecting to graduate from a community college;
o Plans to enroll or has already been accepted into a 4-year accredited college or university for the first time.
eQuality Nursing Academic Award :
o Applicants must be enrolled or has been accepted for enrollment in an accredited ADN or BSN-RN program in the State of California. Master's prepared programs with a BA/BS in a field besides nursing may apply. RN reentry programs, as well as RN to BSN programs are not eligible.
o Applicants must be in good academic standing with his/her nursing program. If the applicant has just started, he/she must have a cumulative GPA of 3.0 with a strong emphasis on both science and math.
o Current Kaiser Permanente employees or those dependent of a KP employee may not apply.
o This is not a renewable award; previous award recipients may not reapply.
Medical Student Financial Aid:
o Applicants must be enrolled or are planning to enroll by interview date in an accredited medical school in California or a California resident attending an accredited medical school elsewhere in the country.
o Must be in good academic standing
o Applicants must not be previous award recipients
o Applicants must also be a resident of northern or central California
Selection Criteria:
– Service provided to the LGBTQ community
– Leadership
– Hardship or special circumstances
– Academic standing or achievement
Additional Information about the Award:
– Students of all sexual orientation and gender identities may apply so long as they meet the eligibility requirements for their respective awards program.
– Only scholars of the high school graduates and community college transfer student awards programs are allowed to attend any accredited post-secondary educational institution of their choosing, whether it's in the U.S. or not.
– Only a portion of one of the medical students' financial aid will be directly given to the recipient. Other academic grants will only be made payable to your school.