The Folsom Garden Club Scholarship Program is given to both part-time and full-time students who are taking up a major in Horticulture and/or other related fields. This FGC program is funded by the proceeds of the organization's annual garden tour, "Gardens of Folsom". The tour started 2001; and because of its success, the FGC started this program two years later. Since the start of the awards program, the FGC has given over $26,000 to multiple deserving students.
Award Information:
Amount:
Full-time Students (12 to 15 credit units) – $2,000
Part-time Students (6 to 11 credit units) – $500
Number of Scholarship Awards: Varies (Check official website for more information)
Deadline: April 11; Annually
GPA: at least 3.0
Major: Horticulture, Floriculture, Landscape Design, Botany, Forestry, Conservation, Plant Pathology, Agronomy, Environmental Concerns and other related courses.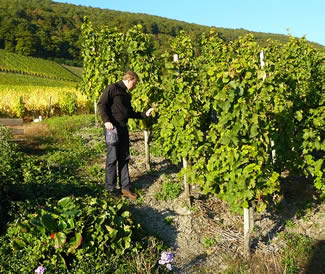 Eligibility Requirements:
– Applicants must be a resident of El Dorado, Placer, Sacramento, or Yolo County.
– Applicants must meet the minimum GPA requirement
– Applicants must be a college sophomore, junior, or senior attending an accredited college or university. Freshmen are allowed to submit an application for their sophomore year.
– Applicants must be majoring in one or more of the subjects mentioned above.
Application Process:
A completed application package will consist of the following documents:
1. Completed and signed application form (http://folsomgarden.ipage.com/ftp.ipage.com/1%20FGC%20Scholarship%20Application%20Pkg%202014-2015%20Final%20dtd%2010-21-13.pdf)
2. Official transcripts of all completed grades – special emphasis will be placed on the strength of courses that relate to the applicant's major in horticulture or other related fields.
3. Applicant's letter – the applicant's letter must include his/her goals, background, financial need, and personal commitment to finish his/her selected course. The letter must not exceed two pages.
4. Applicant's list of honors, extracurricular activities, and/or work experiences
5. Two letters of recommendations – the recommendation letters should discuss the applicant's scholastic ability, personal character, and work-related experiences. References from family members are not accepted. Each letter must only be one (1) page in length.
6. A recent photo of the applicant with his/her name written on the back.
All required documents must be typewritten or computer generated except for the Application Form. Application materials must not be stapled together.
Send the complete application package to:
Folsom Garden Club
Janis Erickson
Scholarship Chairman
P.O. Box 1681
Folsom, CA 95763
Email: [email protected]
Scale of Points:
• Academic Records – 40%
• Applicant's Letter – 30%
• List of Honors/Extracurricular Activities/Work Experiences – 15%
• Recommendations – 5%
• Financial Need – 10%
Disbursement of the Award:
The winning applicants will be notified on May 15. The scholars will be invited as guests on June to the luncheon meeting of the Folsom Gardening Club and receive a certificate.
The funds will be sent by the organization directly to the registrar of the scholar's college or university where it will be deposited into the student's account. The funds will only be disbursed to the recipient only after successfully attending 30 days after the enrollment begins in the fall semester. The money may be used for tuition, books, or other related expenses.
If the scholar decides to switch to a different major or withdraws from the school for any reason, the remaining balance must be returned to the Folsom Garden Club Treasurer.
Renewal of Scholarship:
Scholars may renew their scholarship on a yearly basis just as long as they meet the following:
– Continue to study in a Horticulture-related field
– Maintains a good standing with his or her college/university
– Continues to meet the Folsom Garden Club's Scholarship criteria
Contact Information:
Folsom Garden Club
P.O. Box 1681,
Folsom, CA 95763
Website: www.folsomgarden.org