Soroptimist is an international organization for business and professional women who work in order to improve the lives of women and girls in local communities. Chartered on March 6, 1922, the Soroptimist International is the 2nd oldest club in the world.
The Georgina McHugh scholarship program was established by the SISF back in 1991. It was originally funded by a long-time member of the SISF, the late Georgia McHugh. The program awards one to two high school students who are living in San Francisco and are planning to attend a four-year college/university in California.
Award Information:
Amount: $5000
Number of Scholarship Awards: 1 to 2
Deadline: February 15
GPA: at least 2.75
Major: check official website for more information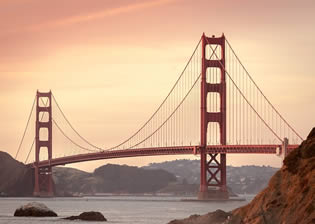 Eligibility Criteria:
Candidates for this scholarship award must meet the following:
a. Currently a high school senior that is enrolled in an accredited high school in San Francisco.
b. Must have a financial need for educational expenses.
c. Must be a resident of the City and County of San Francisco.
d. Must have enrolled or will be enrolled in an accredited 4-year college or university as a full-time student.
Application Process:
A complete application must include all of the following materials/documents:
1. Completed and signed Application Cover Sheet
2. A completed application form (Download application form and other required forms via http://www.sfsoroptimist.org/files/McHugh%20application%20with%20guidelines.pdf).
3. A certified copy of the one's school transcripts.
4. A Student Aid Report (SAR) from FAFSA or College Scholarship Services (a complete copy and a confirmation sheet is not sufficient).
5. A 250-word, typewritten essay describing the role model in your life.
6. A letter of recommendation from the following persons:
a. School principal, counselor, or current teacher
b. Community member
c. One of your choice (must not be a family member)
7. Optional: you may provide us with any other information that you believe would assist the Selection Committee in understanding your ability to succeed in your chosen program of study.
Applicants may email or mail all the requirements to:
The Georgia McHugh Scholarship
c/o Soroptimist International of San Francisco
236 West Portal Avenue, PBN 352
San Francisco CA 94127
Email: [email protected]
Selection Criteria:
The Selection Committee will judge applications based on:
1. Financial need – 40%
2. Academic performance – 30%
3. Participation in school and community activities – 30%
The committee will also give consideration to those applicants who are unable to join school and community activities because of other responsibilities such as family and/or work.
Notification of winners:
The recipient(s) shall be notified on or around March 16. The winner(s) are required to attend the Soroptimist International of San Francisco's Anniversary & Awards Dinner to receive the scholarship. The dinner is usually set for an evening in March just before Spring Break that's scheduled by the San Francisco Unified School District.
Forfeiture of Scholarship:
A. The recipient's failure to maintain a GPA of 2.75 will result in the forfeiture of the balance of the scholarship.
B. It is incumbent on the recipient to provide grades and proof of enrollment for the next school term to SISF within 60 days of the end of the completed term.
C. If for some reason that's beyond the scholar's control, the scholar is unable to provide the required grades and/or proof of enrollment for the next school term as required above, the scholar must contact SISF in writing within 60 days before the end of the current term and explain the reason(s) for the delay.
IMPORTANT NOTE: There are no exceptions to the requirements provided above.
Contact Information:
Soroptimist International of San Francisco
236 West Portal Avenue, PBN 352
San Francisco, CA 94127
Phone: (415) 550-7943
Email: [email protected]
Website: www.sfsoroptimist.org