Heidelberg was established back in 1850 by the German Reform Church, which is now known as the United Church of Christ. During that time, there were a significant number of German immigrants who were living in Ohio.Even today, the university continues to keep its connections to its German heritage through its unique study abroad program.
Heidelberg College is located in Tiffin, OH. The school had an initial graduating class of only five students. Now, this university has over 1,100 traditional undergraduates and over 200 graduate students. Their students come from all over the country and around the world. The University has been offering strong liberal arts curriculums with solid career preparations. It offers 30 majors, 29 minors, concentrations, and pre-professionals programs.
CLICK HERE for the latest special deals on laptops for students.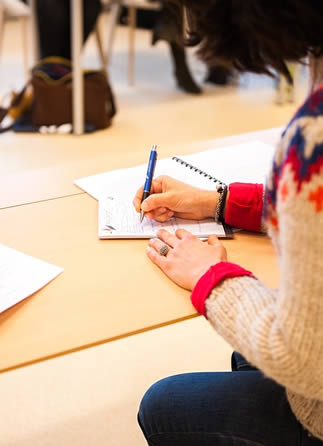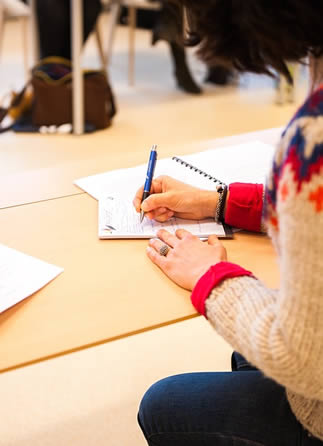 Heidelberg Award Information:
Amount: $3,000
Number of Grant Awards: Varies
GPA: not specified
Renewable: yes; up to four years
Deadline: varies
Major: all fields of studies
Eligible Students: only students who are planning to enroll as first-year, full-time students at Heidelberg College and are not from the state of Ohio may apply.
Application Requirements:
CLICK HERE for the latest special deals on laptops for students.
1. Apply for an undergraduate admission to Heidelberg College
2. Once you are accepted, file the FAFSA (the College's code is 003048)
3. Fill out the Out of State Grant application form (can be downloaded from their official website)
4. Submit a letter of recommendation
5. Submit all documents and forms to:
Office of Admissions
310 E. Market Street,
Tiffin, OH 44883
Contact Information:
For any questions, please do not hesitate to call (800) 434-3352 or send an e-mail to [email protected] You can also visit www.heidelburg.edu for general information about Heidelberg University.
Expectations for Awardees and Grant Recipients:
Those who are chosen to receive scholarships and grants from the University are expected to maintain a full-time student enrollment status at the University throughout the whole school year. Some awards and grants will require its recipients to participate in extracurricular activities.
Although, with the strong school spirit that Heidelberg has, it's hard not to get involved in campus activities and organizations. Since this scholarship is renewable, recipients need to maintain good grades and a good standing with the University in order to quality for renewal. Maintaining a strong dedication and passion for completing one's selected course is also an important criterion that is considered by the scholarships and grants committee when approving for renewal.
Other Scholarships and Grants offered by the University:
– Presidential Scholarship
– Dean's Scholarship
– Academic Scholarship
– Student Transfer Financial Assistance
– Choose Ohio First
– UCC Grant
– UCC Ministerial Grant
– Music Awards
– University Grant
Additional Information:
Each of the grants, scholarships, and awards mentioned above has its own GPA and other requirements. Each of them also has their own award amount and deadlines that must be met.
Federal Title IV Programs that can be applied through the University:
– Pell Grant
– Supplemental Educational Opportunity
– Federal Direct Loan
– Federal Perkins Loan
– University Work Study
– Parent Loan for Undergraduate Student or PLUS