The Helen and L.S. Wong Memorial Scholarship is one of the 12 scholarship programs that are offered by the Asian Pacific Fund to help both graduates and undergraduates achieve their academic goals. This award was created to honor the memories of Helen and L.S. Wong. This financial assistance opportunity is given to the students of Asian heritage who are from Fairfield and Suisun California high schools.
Award Information:
Amount: $1,000 to $3,000
Number of Scholarship Awards Given: 1-4
Renewable: Yes, for $500 to $1,000 only
Total Award: $2,500 – $6,000
GPA: 2.8
Award Type: Need-Based and Merit-Based
Application Period: December 10 to March 15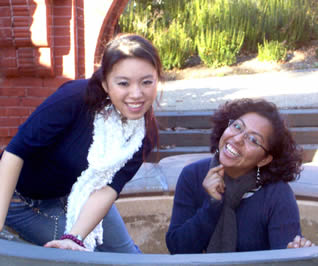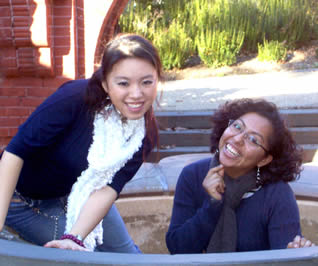 Eligibility Requirements
Applicants must:
– Be a resident of either Fairfield or Suisun California who is a graduating high school senior from an accredited high school there;
– Be an incoming full-time freshman at any accredited four-year college or university. Applicants who are in a community college must demonstrate a strong desire to transfer to a four-year education institution within the school year he/she has applied;
– Must have at least one parent who is of Asian descent;
– Must have a financial need;
– Be a U.S. citizen or a legal resident (a resident with a green card).
Selection Criteria:
a. Academic achievements
b. Personal and career focus
c. Personal strengths, which include the applicant's maturity, motivation and potential to succeed or finish his/her selected field of study.
Application Checklist:
All applicants are responsible for submitting all required application materials to the Asian Pacific Fund on or before the given deadline. Applications must be complete or else they will not be evaluated by the scholarship committee. A complete application will include the following:
a. Completedapplication form (Download from: http://www.asianpacificfund.org/files/helen_and_l.s._wong_memorial_scholarship_application_2014.pdf)
b. Typewritten essays
c. Most recent transcript of records (must include grading scale); unofficial transcript(s) are also acceptable
d. Updated resume (should include work experience/s, school activities, community services provided, and honors and awards)
e. Two letters of recommendation. One of the letters must come from the applicant's current teacher. The Letters should be on official school or on an organization letterhead.
f. Submit all application forms with supplemental documents or materials to:
Helen and L.S. Wong Memorial Scholarship
Asian Pacific Fund
465 California Street, Suite 809
San Francisco, CA 94104
Out of all the applicants only 10 to 15 finalists will be chosen for interviews. The final applicants must be available for a 30-minute interview in either Fairfield or Suisun. Once an applicant is chosen to be a finalist, he or she must provide an official transcript(s) of records, SAT/ACT score reports, and a FAFSA-SAR.
Essay Questions:
Each of the following required short essays must be on a separate sheet of paper. Use 12-point font and single-space. At the top of the page, please include your name and the name of the scholarship program you are applying for. You'll also need to include the total word count for each typewritten essay at the bottom of the page.
1. Describe yourself; include your academic and career goals, your hopes and dreams, and the role or influence of your Asian Heritage. Recommended word count: 250-500 words.
2. Describe your proudest moment and the greatest challenge that you've faced, either personally or academically. Tell us what you've learned from these experiences. Recommended word count: 150-200 words.
3. Describe a project, experience, or a person that's related to your academic and/or career goals that has inspired you. Tell us what kind of impact it had on you. Recommended length: 150-200 words.
4. Optional Essay: add anything else that you would like the selection committee to know, including your family or personal circumstances that have greatly affected your achievements.
Contact Information:
Asian Pacific Fund
465 California Street, Suite 809
San Francisco, CA 94104
(415) 395-9985
Email: [email protected] or [email protected]
Website: www.asianpacificfund.org
You can also gain more information about the Asian Pacific Fund and its scholarships by going to the Frequently Asked Questions page at http://www.asianpacificfund.org/frequently-asked-questions.