Getting a post-secondary education can be a very expensive undertaking for students today which is why they should start knowing how to get scholarships for college. Scholarships are one of the best ways to help defer your college education and knowing the ins and outs of college scholarship applications can be one of the life-saving skills that you can earn for yourself. A scholarship is something given to a student to provide financial aid for the continuity of education.
As we all know, a college education is one sure way of landing a well-paying job in the future. So if you want stable and financially secure years ahead, then finding a beneficial grant or financial aide for college should be one of your topmost priorities. There are no requirements for scholarship money to be repaid. There are indeed many practices that you can do in order to make your scholarship application stand out among the other applicants. Here are several of the application tips that can help you get a scholarship.
CLICK HERE for the latest special deals on laptops for students.
Start Looking Early
Applications for college scholarships often have early deadlines so it would do your best to look for such opportunities early on such as during your junior year in high school. The earlier that you prepare to meet the requirements for these offers, the better your chances will be of being selected as some of them are based on a first come, first serve.
Get Organized
Take into consideration that it will take many tries to finally get an award. By get organized you will begin to gather the resources, references, and accomplishments needed to win an award. When you take time to prepare you will also make applying for multiple opportunities much easier. In this way, you will get used to the process of the application. By the next applications you will be doing, you will then realize that it is going to be much easier, with less pressure. As you go along you will become more organized and the process will be really smooth.
CLICK HERE for the latest special deals on laptops for students.
Make a Scholarship Resume
Consider making a scholarship resume wherein your personal background will be reflected with regards to your educational level as well as other activities that you have been involving yourself with. Be certain that you will include the following items when creating your scholarship resume:
• Education
• Campus Involvement
• Community Service
• Scholarships and Awards
• Work Experience
Customize Your Application Toward the Opportunity
Depending on the type of scholarship award you are pursuing you will want to highlight and emphasis the things you believe will be most important to the award decision makers. As you write the essay, be certain that you stick to the topic and utilize vivid details. Do not forget to do proofreading. The information may be presented with bullets for more organization. Double-check your application prior to its completion. You may consider having several people to critique your application so that you will know what other changes needed to be done to improve your application. Have a photocopy of the application for your own reference.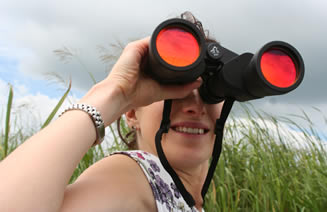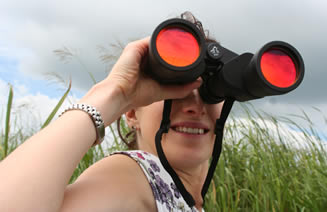 Check the Scholarship Requirements
The purpose of the scholarship must be read carefully. This will help you understand its goals and what the scholarship will be expecting from you. In this way, you will have an idea as to what you are entering yourself to and whether the scholarship is something that you can be eligible with. There are different types of college scholarships and the only way for you to get them, is to comply with the necessary requirements that such scholarships need from potential candidates. College financial aide ranges from athletic , academic, minority, women and need-based scholarships. The requirements would vary from achieving top performance on your academic grades or your athletic skills to being in a particular group for which the scholarship cater to such as minority groups and poor but deserving students.
Know the Different Types of Scholarships

Knowing the different types of scholarships will help you in determining as to what particular group you would have a better chance of gaining a financial award. Get to know what your particular strengths are when it comes to choosing a scholarship award. Are you in a need-based group or do you think you have what it takes to gain a sports or academic grant? Scholarships which are aimed at very specific categories would mean that there are fewer candidates for it. This means that choosing a particular field would offer you greater chances of being chosen for a particular scholarship. This is good news since your efforts would have greater chances of being rewarded as well as the pressure to do well in the competition would be far less than if you are in a more generic type.
Entities that offer college scholarships
There are a lot of entities which offer college scholarships. You can choose from federal, university or college scholarships, and those which are offered by private organizations and institutions. The latter often offers financial aide and grants which are in line with what they are advocating or is trying to promote such as women's rights, political and civil rights, and the advancement of sciences. You can apply to such financial programs if you have any strength on a particular subject or have been actively participating for such causes. At times, organizations may only consider you if you are their own member or is a child of one of their members.
Know the Deadlines
It is vital that you will be able to apply the earliest possible time. There are deadlines for the scholarships and not beating the deadlines may break you. Be sure that you are well-prepared with the things needed so that you will not be cramming. Acquiring the official transcripts may take so much time. It will be more costly when you will have the overnight mailing. The applications online may not be completed two hours ahead of time from the deadline. It is indeed important to be advanced in everything to have needed tasks be done accordingly. Give yourself enough time because you never know that during your application you might be encountering some technical or login problems. Never miss the deadline when submitting your application.
Get Letters of Recommendation
You should have solid letters of recommendation. Select someone who really knows you and can give specific and pertinent data. Explain to them the criteria of the award and you may give them a photocopy of the application. Allow the references to have plenty of time in composing your letter and then send them thank-you letters after. This is an important step to help you stand out from the crowd. References can be your previous teachers, coaches, business leaders, volunteer managers, and others who will lend credibility to you and your abilities.
Keep Your GPA Up
It's important to maintain a good grade point average to help you better qualify for many different scholarships. Keeping your grades up will definitely help open doors that may not be available to others.
Meet With a Financial Counselor
Financial counselors can be helpful for finding little known opportunities you may not know about. In addition some opportunities are not posted online. By applying for grants that are less widely known and less competitive, you have a much better chance of being selected.
Be Active
One of the most important considerations to make during your college aide search is to be active and stay active. This can mean be involved with a sports team, local charity, or community service related to the organization, or topic, or area of expertise you are targeting. By being active you will improve your chances of standing out and being noticed for the opportunity you desire.