If you are thinking of pursuing your college degree or of taking up a career or vocational course, then taking scholarships in Kansas can be a good option.  Scholarships are one of the best ways to finance an education as they do not entail paying it back when you become employed.  You get the time that you need in order to study, which would have been spent on your work if you were working, and you also have more freedom to use your time which would help you further your interests.  This is the ideal setting for anyone who is dreaming of doing great in college as you will be undisturbed and will have more focus.
CLICK HERE for the latest special deals on laptops for students.
Kansas residents opportunities
Kansas residents can enjoy a lot of opportunities for an education as there are plenty of scholarships that are being offered by different organizations.  There are grants which are offered by the government, both at the state and federal level, and there are also financial awards coming from private businesses and groups such as those given by charitable institutions and local chapters of various organizations.  So, if you wish to take up a two or four-year education, you only need to do a thorough research about the available opportunities in this state.
Scholarships available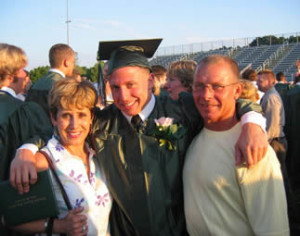 Some of the available scholarships in Kansas are the Kansas State Scholarship which is awarded to distinguished students in senior high school. You can also find the Kansas Career Technical Workforce Grant, which gives preference to those with financial need. Another need based award is the Kansas Comprehensive Grant which receives its funding from the state. The BOTAR President's Scholarship is awarded to students who actively participate in community activities doing volunteer work and fostering growth in their local communities; the Kansas Teacher Service Scholarship which is given for those who will be taking up courses in education; and the Kansas Ethnic Minority Scholarship Program.  The last is offered to those who can demonstrate academic achievement, financial need, and membership in a particular cultural minority such as African, Hispanic, or Asian.
CLICK HERE for the latest special deals on laptops for students.
Other options
There is also the Kansas Nursing Service Scholarship which is given to those who will be taking nursing courses in college.  There is however a requirement to work for a particular institution who sponsored the scholarship after graduating from the course.  You can also apply to the Vocational Scholarship which is being offered for anyone who would like to pursue a vocational course.  There is an entrance or qualifying exam before one can be granted the scholarship. The Kansas Scholars Program is given to students who have finished a regent's curriculum and have achieved high grade averages.
If you are interested in dentistry and other related careers, then you should apply to the Dental Education Opportunities Program which offers scholarships to those who will be enrolling at the University of Missouri.  There is also the Kansas Optometry Service Scholarship and the Kansas Osteopathic Medical Service Scholarship which provides financial assistance for those who will be taking up the said careers.  It is given as an incentive to attract more workers to this field.  There are plenty of scholarship opportunities in Kansas and you only need to do your research in order to get them.