Compassion & Choices strives to educate individuals who are terminally-ill and their families about the rights to a dignified, human, and peaceful death. They provide services that are appropriate to diverse communities with a focus on comfort care and pain management. This organization also aims to increase the awareness of, and access to, the full range of end-of-life choice by educating the public at large, as well as advocating for changes to various existing laws.
Matters of Live and Death Scholarship Writing Contest Award Information:
Amount: $1000 for 1st place; $500 for 2nd place; and $250 for 3rd place
Number of Scholarship Awards: Varies
Deadline: May 1; Annually
Announcement of winners: May 31
GPA: Check official website for more details
Major: no specific course/major is required to enter the contest
Eligibility Criteria: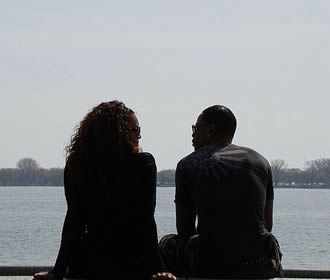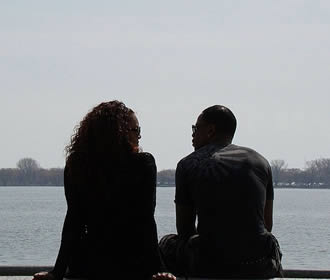 To participate in the Matters of Live and Death Scholarship Writing Contest, a student must be able to meet the following requirements:
– Currently attending an accredited high school (or homeschool) in California;
– Currently a high school junior or senior
– Planning to pursue a degree at an accredited college or university anywhere in the United States; and
– Must be a United States Citizen or a permanent/legal resident of the U.S.
Application Details:
Each applicant must answer this question: Why should a mentally competent, terminally ill adult family member have the right to choose aid in dying? What would you say to another family member who disagrees?
Please follow the guidelines listed below when submitting your entry:
1. All essays must be typewritten in Microsoft Word or Adobe PDF. The essays should not be more than 1000 words. Use 12-point Times New Roman and single-spaced when writing your entry.
2. In the same document, write a cover page that provides the following information: your name, address, contact number, email address, school's name, current grade level, and the total number of words in your essay (The word count should not include your cover page, the title, or the bibliography.
Important Note: do not submit your cover page as a separate document. Your entry and cover page should be submitted as a single document.
3. When saving your document, name the file as "your last name, and your first name" (i.e. "Lincoln, Abraham").
4. All entries must be submitted on or before the given deadline. Email your entries to [email protected] Write your "last name and first name" in the email subject line.
Things to consider when writing your entry:
– Use the correct terminology.
– Never plagiarize. If you quote from a source, cite the source, either in the bibliography or as a footnote.
– Don't use clichés; good, fresh writings never have them.
– Show us that you understand the essay question when writing your essay.
– Remember: this is not a term paper – your creativity will matter.
– Reread your essay. See if every sentence adds strength to your essay. You can also ask another person to check it.
Selection Criteria:
All entries are judged based on their creativity, quality, organization, clarity, and familiarity with the given issue.
Useful Information:
Appropriate Terminology: When talking or writing about end-of-life choices, you'll need to use appropriate language. You can learn why it's important to use appropriate terminology by following the links provided below. Always use aid in dying in your essay instead of just physician aid in dying, assisted dying, physician-assisted suicide or euthanasia.
• Glossary of Terms (https://www.compassionandchoices.org/what-we-do/newsroom/glossary/).
• Examples of end-of-life stories (https://www.compassionandchoices.org/voices-of-compassion/stories/)
• More information about the Compassion & Choices and the end-of-life choices movement (https://www.compassionandchoices.org/who-we-are/timeline/).
• Why Language Matters (http://community.compassionandchoices.org/document.doc?id=213)
Contact Information:
Compassion & Choices
P.O. Box 101810
Denver, CO 80250
Phone: (800) 247-7421
Fax: (866) 312-2690
Website: www.compassionandchoices.org