The Kern County Farm Bureau is proud to annually award, the Michael R. Mettler Memorial Scholarship to deserving students who are seeking a degree in an agricultural-related field. The KCFB was organized back in 1914 and is affiliated with the California and American Farm Bureau Federations. The KCFB seeks to surface, analyze and solve the problems of farmers and ranchers.
Award Information:
Amount: $500
Number of Scholarship Awards: Varies
Deadline: March 7
Announcement of Winners: April 7th
GPA: Check official website for more information
Major: Agriculture; veterinary studies with concentration in large animal husbandry
Renewable: Yes, up to three years
Eligible Students: graduating high school seniors and undergraduate college students in college courses with an agricultural-related major.
Application Process: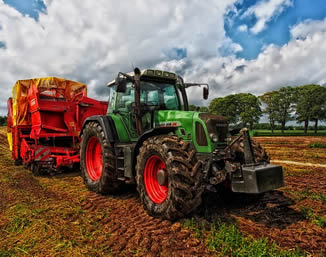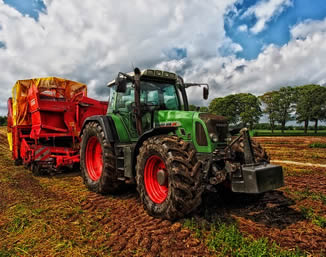 1. Fill out a copy of the Michael R. Mettler Memorial Scholarship Application Form (http://cekern.ucanr.edu/files/181110.pdf). Do not forget to include your short biography and the reason(s) why you choose your college major, your past and present financial situation, and your plans and future goals.
2. Attach a copy of your high school transcript. If you are already in college, include both your high school and college transcripts.
3. Submit application form and any other require documents to:
Kern County Farm Bureau
801 South Mt. Vernon Avenue
Bakersfield, CA 93307-2048
Or email to:
[email protected]
Other Scholarships offered by KCFB:
• Kern County YF&R Scholarship
• David Moore Agricultural Fund
• Kern County Wool Growers Auxiliary Fund
Contact Information:
Kern County Farm Bureau
801 S. Mount Vernon Avenue,
Bakersfield, CA 93307
Phone: (661) 397-9635
Fax: (661) 397-3403
Email: [email protected]
Website: www.kerncfb.com
Careers in Agriculture:
Agriculture is an exciting industry that has immeasurable importance to any country and its people. There is a constant need for those who are in this industry since it involves the population's food production. You can work as an agricultural worker or as a farmer, or help continue advancing the methods of food production as an agricultural engineer or an agricultural and food scientist, conservation scientists and foresters, or agricultural and food science technicians.
Among the given examples, agricultural engineers are among the top earners. Agricultural engineers are also known as biological engineers. They work on a variety of activities that range from aquaculture to land farming to forestry. They also help develop biofuels to improve conservation and help find better ways to process food.
According to the information that's released by the U.S. Bureau of Labor Statistics, agricultural engineers make around $74,000 per year, which is equivalent to $35.58 for every hour. It is projected that the number of jobs for agricultural engineers would increase by 5% by the end of 2022, which is a bit slower than the average jobs.
Agricultural workers have the most job demand since they are like the backbone of the industry. Agricultural workers maintain the quality of farms, crops, and livestock by using machinery and performing physical labor. These workers perform their jobs while under the supervision of farmers, ranchers, and agricultural managers. They make around $18,910 per year or $9.09 per hour.