There are a lot of scholarship opportunities for students in Michigan if you know where to look for them. Receiving financial aid can be one of the best ways to help pay for degree and receive a quality education. A lot of opportunities open up to those who win a scholarship, and not just in terms of acquiring an education. It can also help you to get to know the people who will give you a job in the future or make a contact who will lead you to one. So finding finding these opportunities should be done seriously and with enough care and effort on your part.
As we all know, scholarships are not that easy to get so you need to work hard and do your best before the time comes to enroll in classes. You should be well prepared if you wish to get the best scholarship opportunities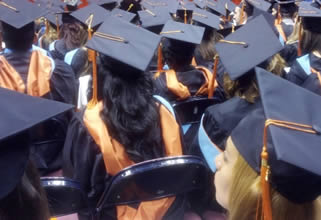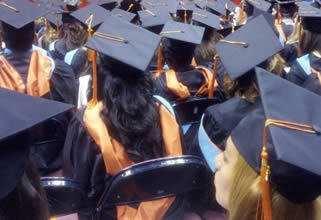 as these often come with high qualification standards. It will be best if you can know what those requirements are during your years in high school so you can fit yourself perfectly to what they will require in the future. Scholarships requirements in Michigan are as varied as the organizations who offer them. So make sure that you know what they need before you apply for the scholarship.
CLICK HERE for the latest special deals on laptops for students.
Normally one of the first places students should start is by completing a Free Application for Federal Student Aid, also commonly referred to as a FAFSA. This form is a requirement before one can be approved for many of the awards available including Federal Pell Grants, many scholarships, and student loans. Basically, the application process will qualify you based on your income level, and needs and even offer you opportunities you may qualify for in your area of study.
Below are some of the popular scholarships available in the state of Michigan:
The University of Michigan Grand Rapids Alumni Trust Scholarship is given out to female students who have finished their first year in college. They are awarded to a student who resides at a particular county in Michigan and has also demonstrated some financial need. The WMU Nontraditional Student Scholarship is for those who were born before 1977 and has a GPA of 2.5 for undergraduates and 3.2 for graduate students. The GRCF has several types of scholarship offers. There is the Patricia & Armen Oumedian Engineering Scholarship, the Grand Rapids Combined Theater Scholarship, the Mathilda & Carolyn Gallmeyer Scholarship, and the Melbourne & Alice E. Frontjes Scholarship. They have different types of qualifications although academic achievement is a common requirement.
CLICK HERE for the latest special deals on laptops for students.
The Miller Johnson West Michigan Diversity Scholarship is for black students who are currently attending an accredited law school in the United States and is a resident in the state of Michigan. Applicants should be able to show financial need as well as minimum GPA requirement. There is also the Rosa L. Parks Scholarship which is awarded to students who also believes in the same ideals of Mrs. Parks and has a demonstrated financial need and has an active community involvement.
The Michigan Retailers Association Scholarships are for children and dependents of members and employees of the said association. Students who are interested in pursuing a career in travel and tourism industries can apply for the NTA New Horizons – Kathy LeTarte Scholarship. There are also scholarships for human services, such as the Virginia Valk Fehsenfeld Scholarship; healthcare, education and business such as the Roger and Jacquelyn Vander Laan Family Scholarship; and for ethnic minority students who are currently enrolled in Law, such as the Warner Norcross & Judd LLP Legal Studies Scholarship.