The Orange County Hispanic Education Endowment Fund (HEEF) serves eligible students who are living in Orange County, California. It is the organization's mission to improve access to higher education to OC Hispanics or Latino students.
Award Information:
CLICK HERE for the latest special deals on laptops for students.
Amount: $1000 to $3000
Number of Scholarship Awards: 4
Deadline: January 21; Annually
Renewable: Yes, depending on the available funds.
GPA: Check official website for more information
Major: Law Enforcement, Criminology, and other related fields
Eligible Students: graduating high school seniors from an Orange County high school who are planning on attending as full-time students at an accredited post-secondary institution majoring in Law Enforcement.
Additional Requirements: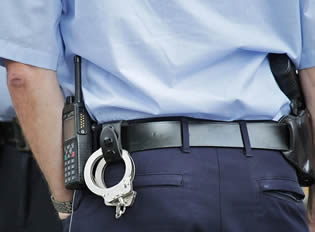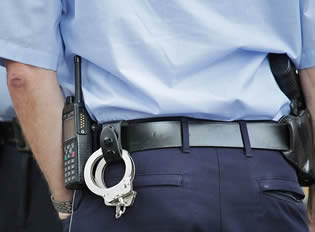 To apply for an HEEP scholarship, the applicant must be:
– A Latino or Latina who has lived in Orange County (OC), CA for the last 6 years.
– A graduating high school senior, college student, or community college transfer student from an OC educational institution who plans to enroll or continue towards a degree in Law Enforcement at an accredited 4-year college/university.
– Able to demonstrate a need for financial aid. All HEEF financial aid applicants are required to submit a FAFSA and report their Expected Family Contribution (EFC) on their online application. All possible scholars must submit their financial information even if they are not required to submit a FAFFSA and/or report their EFC.
CLICK HERE for the latest special deals on laptops for students.
Online Application Process:
1. Click or visit this link: https://oc-cf.academicworks.com/
2. A list of scholarships offered by the HEEF will appear once you access the link. Locate HEEF general fund: "HEEF: Hispanic Education Endowment Fund Scholarship."
3. As soon as you click on "sign up" you will be prompted to enter an email address and a password. Click on "sign up" on the lower right-hand corner after you've provided these.
4. After clicking, the site will then take you to the Orange County Community Foundation general application. You'll need to answer all questions, especially those marked with an asterisk (*). Please make sure to click "Yes" on the question "Are you a HEEF applicant?" You can save this and return to complete your HEEF application afterwards.
5. Once you have finished the remaining tasks and submitted your application, the system will match you to the various HEEF sub-funds and non-HEEF grants and funds. There are a total of 29 sub-funds all together. However, you may only apply for one, regardless of the number of funds that you are eligible to apply.
6. Carefully review the eligibility criteria of sub fund matches and select the one that's most appropriate. Applying for a sub fund is optional.
7. Submit your application after you've carefully reviewed and selected a sub fund (if you wanted to apply).
Contact Information:
If you have any questions about the Orange County Community Foundation Scholarship, please contact our associate, Ms. Michelle Abril. Should you have any questions or wish to know more about the OCCF and HEEF on-line application, please contact her or Dr. Juan Francisco Lara
Michelle Abril, Scholarship Associate Chair
Email: [email protected]
Contact #: (949) 553-4202
Website: www.oc-cf.org
Juan Francisco Lara, Ph.D., HEEF Chair
Email: [email protected]
Contact #: (626) 390-0176
HEEF Orange County Foundation
4041 McArthur Boulevard, Suite 510
Newport Beach, CA 92660