The Music Center's Spotlight Awards is a free scholarship and training in the arts program, which encourages both personal and artistic growth, while exploring new possibilities in the arts. High school students of all levels are allowed to apply for this competition.
Award Information:
Amount: $100 to $5000 plus certificates
• 1st Grand Prize – $5000
• 2nd Grand Prize – $4000
• Honorable mentions – $250
• Semifinalists – $100
Number of Scholarship Awarded: the Music Center's Spotlight program will choose two grand prize winners from each category. 2D Art and Photography are sub categories under Visual Arts.
Deadline: Varies
GPA: Not Required
Major: Check official website for more information
Eligibility Requirements: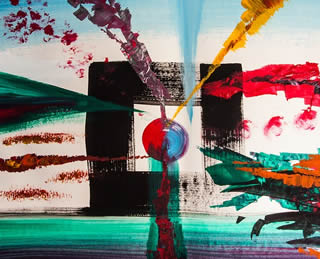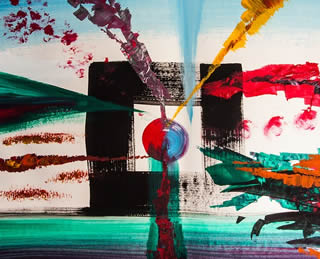 – Applicants must be enrolled in an accredited high school, approved independent study, or home school program.
– Applicants must live or attend school in any of the following counties: Los Angeles, Orange, Riverside, San Bernardino, Santa Barbara, or San Diego.
Additional Requirements:
– Previous grand prize finalists may not reapply.
– Previous participants, semifinalists, and honorable mentioned are still eligible to enter the competition.
– Applicants must mention if they have any relationship with a Spotlight judge. Failure to mention the relationship(s) may result in disqualification.
– Applicants are allowed to submit entries in multiple categories. However, they can only advance to the semifinals in one. This is determined by which category the applicant advances first.
– Applicants must only use one account and submit one photograph or piece of art.
For International Students:
– International students must have a Social Security Number (SSN) or United States Taxpayer Identification Number (ITIN) to receive the scholarship/prize money.
Application Process
New Applicants:
– Read and follow the instructions on the New Student Information PDF file (http://www.musiccenter.org/Documents/Education/SpotlightPDFs/apply%20now%20new%20students.pdf).
– Read the Category Guidelines page before applying (http://www.musiccenter.org/education/Students-at-the-Center/Spotlight/Category-Rules-and-Judges-Tips1/).
– After reading the guidelines and tips for your category, you may submit your application.
For new and returning students who already have an account:
– Read the Returning Student Information PDF file (http://www.musiccenter.org/Documents/Education/SpotlightPDFs/apply%20now%20returning%20students.pdf).
– Review the guidelines for the category you wish to submit an entry.
– Retrieve your User ID and/or Password.
– Upload your artwork.
– Edit your application information or essay.
Guidelines for Photography Application:
1. One (1) photograph in Black & White or Color
a. The manipulation of the photo in a darkroom or computer is allowed.
b. Photomontage is also allowed.
2. Size: Images must not be larger than 16"x20"
3. Media: Traditional Film or Digital
4. Group artwork is not allowed
5. Applicants are allowed to submit work that best reflect their artistic vision, skills, and understanding of their chosen medium.
Guidelines for Artwork Application:
1. Artwork must have height and width, but no depth
2. Size: must not exceed 18"x24"
3. Media:
a. Computer Art (Digital photos must be submitted under the Photograph sub-category.)
b. Drawing (Do not submit drawings done from published photos.)
c. Mixed Media
d. Painting
e. Printmaking
4. No specific theme is required
5. Group artwork will not be judged
Key Elements in Judging:
A. Artistic Choices
B. Skill and Execution
C. Originality/Creativity
Authorship and Plagiarism Guidelines:
• Your entry must be an original work and must not have been previously published anywhere else.
• All artwork entries must not include any elements that include the trademarks, logos, copyright works, or intellectual property of others; this includes any imagery from the internet.
• Artists and parent/guardian are required to sign an affidavit of confirmation to the adherence of the above if the applicant's entry advances to the semifinals.
Contact Details:
The Music Center
135 North Grand Ave.,
Los Angeles, CA 90012
General Information & Customer Service Phone #: (213) 972-7211
Website: www.musiccenter.org