If you are a resident of New Hampshire, then you have a great opportunity to apply for scholarships in New Hampshire.  A lot of people today now know that a good education can be your ticket to living a good life in the future.  So, why not take the chance to a good education for free?  There are a lot of available scholarships in the state for different types of courses.  So there is no reason why you should be earning less when you can help that by getting a degree or taking up another course that you really like?
CLICK HERE for the latest special deals on laptops for students.
Abundance of options in NH
Most people think that there are relatively few scholarships in New Hampshire and therefore do not bother to look for them as there will be a narrow chance to get them.  But the truth is, there are enough scholarships to those who really want them.  A lot of people wish to gain a scholarship but do not really prepare themselves well enough for them to qualify.  As we all know, college education comes at a great price and it is in your best interest to pursue high grades in your particular field or class.  You need to work hard even before the time comes for you to apply for a scholarship.
Identify what puts you above the rest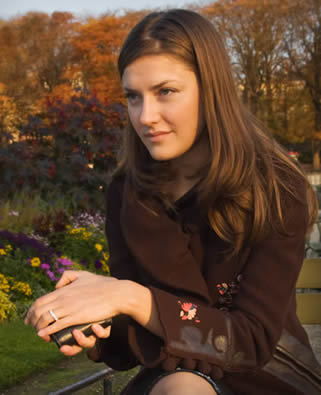 You do not get a scholarship the easy way. You have to look for them and apply for them if you really wish to get one.  There are varying basis or standards by which you will be accepted into a scholarship program and you may have to work hard in some of them.  Examples are high academic achievement and active participation in community activities.  You cannot get these by simply doing what the average student does.  You have to prove yourself that you have a passion for such things and that you plan to do them in order to help others as well.
CLICK HERE for the latest special deals on laptops for students.
Examples of institutions offering aid
Scholarships in New Hampshire include the following:  the NEDMA Foundation Scholarships which are open for students who are interested in the fields of advertising, communications, or marketing; the Shaw Worth Scholarship Award which is given to those who have done something important with regards to animal protection for some time; the American Legion – New Hampshire Scholarship Fund, to the children of the members of the organization; and the New England Employee Benefits Council Scholarship which is for those who would be pursuing courses in the field of employee benefits.
Broadcasting opportunities
For those interested in a career in broadcasting, one can apply for the New Hampshire Association of Broadcasters. There is also the Adult Student Aid Program for those who are returning to school to improve their job skills. The College Equals Opportunity (CEO) Award for successful business leaders from companies located in this state. The James H. Bradley Memorial Scholarship is available for students focused on public relations.
Aside from these, there are also the Plan New Hampshire Scholarship which is for candidates who have a passion for designing and planning of buildings and their environments; the Asthma and Allergy Foundation of America, New England Chapter Scholarship, which provides $250 award to asthma sufferers who have achieved well in school; the Marion J. Bagley Scholarship and the New England Regional Student Program which are both based on residency and financial need; and the New Hampshire Scholarship for Orphans of Veterans which are awarded to the children of those who have died in the service of the U.S. armed services.