If you have a particular talent in singing and you happen to live in New Jersey, then you should take advantage of NJ singing scholarships. There are a variety of scholarships that you can choose from ranging from those that are offered by schools and those that are offered by professional singing groups. These scholarships will not only provide financial assistance for your training in this field, but will also help expose you to some of the major events in music that will further enhance your skills. These scholarships are somewhat limited so may as well put your best foot forward and apply as early as you can in order to win them.
The Pro Arte Chorale High School Scholarship Program offers an exciting offer to those who have a special skill and interest in singing. The scholarship is a financial award for $500 which shall be given during their graduation or at the end of the school year, membership into the Chorale, tickets to concert performances, and others. The requirements in order to be eligible for this scholarship are: active participation in music during high school,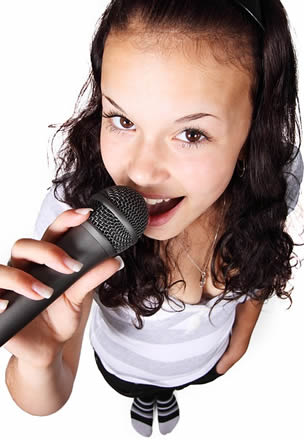 membership in the high school choral group, attendance at the Pro Arte Chorale rehearsals, letter of recommendation, participation in the Chorale's concerts, and good singing skills.
CLICK HERE for the latest special deals on laptops for students.
The next option that you have is the Doris Lenz Scholarship for High School Singers. This scholarship is offered by the New Jersey Chapter of the National Association of Teachers of Singing and offers a $300 award for its winners. The requirements for eligibility include residency in New Jersey, being taught privately by a teacher of singing who is a member of the NATS, and being in grades 9 to 12 during the year in which the scholarship is offered.
You also have the Star-Ledger Scholarship for the Performing Arts which is being offered by John and Suzanne Williams through the Goldman Sachs Gives program. The scholarship is awarded to four senior high school students who will each receive a financial award of $5,000 to $10,000 each year. Students who wish to apply for the said scholarship should possess excellent skills in singing and should be planning to pursue the Performance Arts in college. Applicants must also be able to demonstrate financial need, academic merit and should also be a resident of Newark, New Jersey.
Lastly, there is also the Morris Chorale Society Scholarship which is available for students who are currently enrolled in a New Jersey School; will be pursuing vocal performance, vocal conducting, or music education with a major in voice; and is 19 years old and above. The scholarship is for $2,500 and will be awarded to a deserving student who shows great potential in the field of singing.
CLICK HERE for the latest special deals on laptops for students.
NJ singing scholarships provide an excellent way for those who have special talents in singing to pursue an academic degree and to obtain further training in this field without having to pay expensive fees. Aside from that, it also provides good financial aid to those who cannot afford to go to college.