Nursing grants are financial or other forms of aid which are given for those who are taking a bachelors, masters, or doctorate in the nursing career.  If you are one of those who find it hard to pursue a career in nursing due to financial constrictions, then looking for a nursing grant can be your ticket into gaining the desired education that you wish to achieve.  There are plenty of grants out there since institutions are looking for more workers in the field of nursing.  For certain areas there can be few nurses for these healthcare positions which is one of the reason such attractive offers are being given for potential candidates.
According to recent studies, there are now fewer nurses, instructors and nursing faculties then needed to supply the demands of various areas in the United States.  With that case in mind, more and more universities as well as private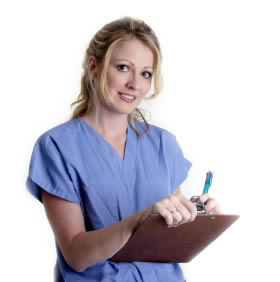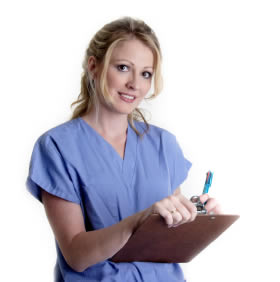 institutions are now offering grants in order to help the further study or research in the field of nursing in order to attract more workers in the field.  So those who are finding it difficult to finish their degree need not worry about financial aid at all.  What you have to do is to start looking for the financial award that will suit your needs and circumstances best.
Nursing grants can come from different institutions such as government institutions, private and public colleges and universities, organizations, and charitable institutions.  The causes or purposes for them may varied as the institutions that give them.  Colleges and universities often provide such grants in order to help support a particular research that would help further the studies in nursing, others are given with a particular condition to work for them after graduating from the course.  This may take for as long as two years as a sort of return for the grant given.  Private organizations and institutions give grants as a way of helping their own employees or as a method of furthering their own causes or studies. You have to know the requirements of a particular grant if you are to get the best chances of getting them.
If you cannot afford to pay for your own nursing education, then applying for grants for nursing school should be one of your most important activities. Nursing is one of the most in-demand courses today with the increasing demand for healthcare services. It comes at an expensive price however, and not everyone is able to afford it without incurring loans and other financial obligations. Acquiring a grant however, is a different story. With a grant, you will not be expected to pay it back in cash but you may be required to do some services for a specified period of time in return.
Grants do not come in large amounts as nursing scholarships do, but they are one of the best financial sources that you can have. First, they will not cause you to worry about future repayments in cash, loan interests, or deadlines. Grants are given also based more on financial need so there are greater chances for one to obtain them compared with scholarships. If you want to increase your chances, you can try applying for more grant offers than you think you can. If you fail to acquire them from one organization, at least you have other applications that you can look forward to.
Here is a list of grants that are available for nursing education:
• American Association of Colleges of Nursing (AACN) – The organization offers a wide array of financial help for nursing students. You can visit their website in order to obtain more up-to-date information about their available grants.
• Health Resources and Services Administration (HRSA) – This is a government agency under the Department of Health and Human Services that provides grants for nursing and other healthcare related courses. This is the most commonly known nursing grant and is given by the United States Department of Health and Human Services.  The organization gives grants for any healthcare related study as especially for those who are studying nursing.  There are different programs which are being offered for those who are studying in the bachelor's, master's, or doctoral degrees so you can always get a grant whether you are an undergraduate or not. There is also the Scholarships for Disadvantaged Students which have a particular grant for those who are studying or doing research on nursing and health sciences. You can read about the particular prerequisites for this opportunity by clicking this link: www.hrsa.gov/loanscholarships/scholarships/disadvantaged.html
• Federal Grants for Nurses – You can apply for federal grants by submitting a completed FAFSA application. This way, the government will be able to determine whether you are qualified based on your financial need. Availability of funds however, is a great factor as they are divided into several qualified applicants.
• NIH Nursing Research Core Grant – This award is given to nursing students who are doing research on specified areas of healthcare such as HIV infections, acute and chronic disabling conditions, etc.
• Sigma Theta Tau International Honor Society of Nursing – This is a research grant given to nursing students who already have a bachelor's degree.
• Rehabilitation Nursing Foundation Grant – This award is also sponsored by the Sigma Theta Tau organization and is offered to research grants specifically aimed at rehabilitation. The award is for $4,000.
• Emergency Nurses Association Foundation Grant – This award is given to a nursing student with a master's degree and is performing a research related to the field. The award is for $6,000.
Grants for nursing school are given by different organization either public or private. They are also offered on different degrees of nursing, starting from the bachelor's level up to the doctoral level. They are a significant source of financial help when you are undergoing your studies especially since nursing is a very expensive course. There are a lot of programs which are offering nursing grants and you only need to do thorough research if you wish to acquire one.  You can get them from the university or college that you are currently in or to any institution which have health concerns in their priorities.