For over 100 years now, the BBB has helped people make smarter decisions and is evolving to meet fast changing marketplace needs. BBB is one place where one can find reviews, reports, directories, listings, and gripe sites about online shopping.
The San Diego Better Businesses Bureau is proud to announce its yearly Torch Awards Program winners. This program was designed to promote the importance of ethical business practices and the willingness and efforts made by outstanding business that ensure the marketing place remains fair and honorable.
The Torch Awards Program, in conjunction with the BBB of San Diego and the Imperial Counties, annually offers cash awards to five high school students who write outstanding essays on business ethics.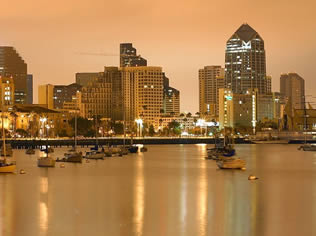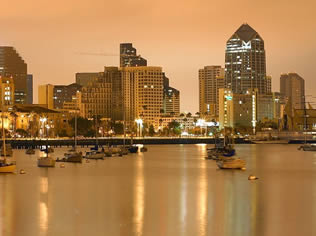 San Diego BBB Torch Scholarship Awards Information:
Amount: $500 – $1,500
Number of Scholarship Awards: 5
GPA: none
Major: N/A
Deadline: October 25 (check official website at www.bbb.org to see when the next scholarships will be available)
Eligibility Criteria:
– Graduating high school senior
– Is enrolled in an accredited high school in San Diego or Imperial County
– Is a current resident of San Diego or Imperial County
Rules for Selection:
Applicants must write an essay no longer than 400 hours about the importance of having ethics and integrity in the community. The BBB will release a specific theme which the applicants must base their essays on. Applicants need to discuss their viewpoints and give examples, if applicable. Applicants might want to discuss how ethics in the marketplace involve integrity and civility in the community.
Selection Process:
A panel of judges will evaluate essays using the following criteria:
– Inclusion of personal viewpoints and/or examples (5 points)
– Relevance to the theme given (5 points)
– Readability and clarity (5 points)
– Spelling and grammar (5 points)
Application Procedure:
1. Complete your application form
2. Submit forms, along with your essay to:
Better Business Bureau
4747 Viewridge Avenue, Suite 200
San Diego, CA 92123
Attention: Brenna Simon
Applications may also be faxed or e-mailed to:
Fax No: (858) 496-2141
Email: [email protected]
Additional Information:
– These awards are one-time only; previous scholarship recipients may not reapply.
– Once selected, the winners will be required to attend the awards luncheon that's usually held at the end on December.
– All essays will become property of the BBB.
– The names of the winners and their essays may be released to the public and news media for promotional purposes.
– The winners will be ranked and will be given an award based on their rank: 1st – $1,500; 2nd – $1,250; 3rd – $1,000; 4th- $750; 5th – $500.
– In the application form, you'll also be required to mention your involvement in your school or community, your career goals, and why you wish to further your education beyond high school.
– The BBB Torch Awards aren't just limited to San Diego or to Imperial County; the Torch Awards are given to businesses all over the United States. At the same time, five (5) high school senior students are given the chance to win cash scholarship awards.