You can find plenty of scholarships in Alabama if you conduct a thorough research about the available programs in the state. There are financial grants that are suited for almost any type of circumstance or need that you may have which you may have not heard about before because of your lack of research.  There are also endowments which are particularly made for spouses or descendants of a particular group such as those whose families have been injured or have died in their line of work.  All in all, you only have to look for all the opportunities that may be there which can specially be suited for you.
CLICK HERE for the latest special deals on laptops for students.
Requirements when seeking aid
The usual requirements for scholarships in Alabama are academic achievement as well as an active participation in community activities which help contribute for the betterment of the society.  Hence, if you are thinking of applying for a particular opportunity, make sure that you have made your mark during your time in school as well as in the immediate surroundings where you live.  This can be due to the fact that most scholarships are awarded so that those receiving them would be able to give back or to contribute too to other people, especially to their own community.
Types of organizations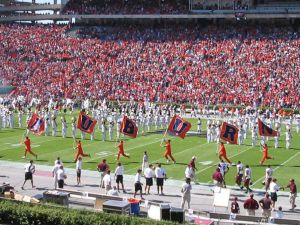 There are plenty of different types of scholarships just as there are different types of organizations or institutions which offer such awards.  You can find them in your own college or university, at your local sheriff's office, the local community organization, as well as in private institutions and organizations.  With that said, you need to be particular about the type of scholarship that you really want and you need to know on what category you would most likely get a better chance of acquiring a grant or aid package.
CLICK HERE for the latest special deals on laptops for students.
Some of the education awards that are available for those living in Alabama are the Alabama National Guard Assistance Program, which is available for National Guard Program members; the Alabama Scholarships for Dependents of Blind Parents, given to those whose parents have visual disability as well as financial incapacity to support their children; the ACHE Junior and Community College Performing Arts Scholarship,  for those who are interested in pursuing a career in the performing arts; the ACHE Police Officers and Firefighters Survivors Educational Assistance Program, for dependents of police officers and firefighters; and the Alabama Student Assistance Program which is given to those who also pass the FAFSA standards.
Other institutions
Aside from those mentioned above, there are still other financial grants which are available for other types of needs.  There is the Charles Clarke Cordle Memorial Scholarship which is specifically suited for amateur radio operators; the Robert C. Byrd Honors Scholarship Program whose only requirement is high academic achievements; the Alabama Junior/Community Collegiate Athletic Scholarship which is given to those who have excellent athletic skills; and the FBLA/PBL Foundation Scholarships which is given to those who would like to pursue a career in business. As you can see, there are plenty of opportunities for one to lessen his college expenses if you can only do a fine research and preparation.