Scholarships in California are wide and varied and they cover almost all types of courses and financial conditions.  It should not be difficult for you to find a scholarship for a particular course or career path to fit your needs. You can be a single parent or mother, an undergraduate, a freshman or an athlete and there should be a scholarship available for you to apply for.  Hence, the only thing that you would need to do would be to do sufficient research and to submit applications to the opportunities that suit your needs.
Contents
CLICK HERE for the latest special deals on laptops for students.
Scholarship Providers
A college education can be very expensive especially if you are pursuing a highly specialized degree.  Of course without a degree you would not be able to get a high-paying job in order to finance your education so; your recourse would be to apply for a scholarship which you would not have to pay back once you graduate from college.  Scholarships will provide you with the necessary financial aid that you need in order to get a college degree without having to go deep in to debt, or work long hours while you are studying.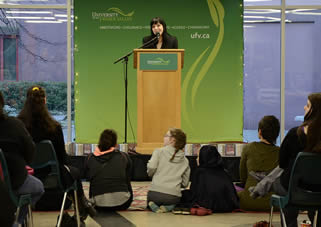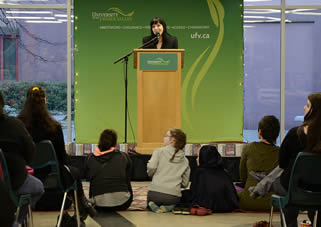 There are a variety of individuals and organizations that provide scholarships in California.  They vary from university alumni to corporate and business organizations who wish to give back to the community which they serve.  There are also scholarships that are provided by government institutions although these often have much stricter rules if you are to acquire the scholarship. The awards can be given for academic, athletic, artistic, and other achievement depending on the purpose of the one providing them.  You can apply for as many scholarships as you can if you want more financial aid to come your way to pay for your college degree.
List of California Scholarships
---
Achievement Award Program
AFCEA San Diego County Scholarship Program (For residents of San Diego county)
Almanor Scholarship Fund
Association of California Water Agencies Awards
Bantao Family Filipino American Education Fund
Bev Granger Memorial Scholarship
Bobby Sox Scholarship Program
Boys & Girls Club of Ventura
CalCPA Los Angeles Multi-Year Scholarship (For those studying accounting that live in the Los Angeles area)
Cal Grant A&B Competitive Grant Program
California Association of Collectors
California Assumption Programs of Loans for Education (Career in teaching)
California Child Development Grant Program (Career in Child Development/Teaching)
California Law Enforcement Personnel Dependents Grant Program (For dependents, and children of law enforcement officers hurt or killed while on duty)
California Strawberry Commission Scholarship Program
California Wine Grape Growers Foundation
Central California Asian Pacific Women Scholarship
Charles Lopinsky Memorial by PMI
Chi Am Circle Scholarship of Santa Clara County
Christopher Mark Pitkin Memorial Scholarship
CMC N1 Secondary Education Scholarships
Community Foundation Sonoma CountyAward
CRAEF Scholarship Program
CSUB Alumni Association Scholarship
CSUB Florence Clare Presidential (Bakersfield area residents who are also need-based)
Disneyland Resort Scholarship
Don Diego Fund 4-H Award
Don Diego Fund Employee Award
Don Diego Fund Exhibitor
Don Diego Fund FFA Award
Dorothy and Robert Debolt Scholarship
Dreams (Developing a Responsible, Educated And Moral Society)
Emily M. Hewitt Memorial Scholarship
eQuality Scholarship
Financial Women's Association of San Francisco Scholarship Fund (For finance/related majors who reside in the San Francisco Bay Area)
Fleischmann and Floro Award Program
Folsom Garden Club Program
Foundation for College Christian Leaders
Frank M. Doyle Foundation
Friends of California State Fair Scholarship
Georgia McHugh $5000 Award
Growing Up Asian in America Art & Essay Contest
HEEF Architecture and Engineering Award (For architecture/engineering students of Hispanic heritage from Orange County)
Helen and L.S. Wong Memorial Scholarship
Jewish Family and Children's Services Scholarship
KAGRO Foundation Scholarship
Keith R. Kittle Tourism Award
Kiwanis Club Scholarship Fund (City of Brea Only)
Mahatma Gandhi Award (For residents of San Diego County)
Maria Elena Yuchengco Memorial for Journalism  (Journalism majors from SF bay area, with Filipino heritage only)
Matters of Life and Death Writing Contest
Michael R. Mettler Memorial
Migrant Farmworker by Geneseo Migrant Center
Mike Corona Foundation for Law Enforcement
Mimi Deatherage Memorial Law Scholarship
Music Center Spotlight Award for Visual Arts
National Academy of Television, Arts & Sciences
Palo Alto Rotary Club Aid for Vocational Students (For residents of San Mateo and Santa Clara Counties)
Pinay Aspire Scholarship
Posse Foundation (Los Angeles Residents only)
Professional Business Women of California Scholarship
Queer Asian & Pacific Islander Pride Scholarship
Sacramento Press Club Scholarship
San Diego BBB Torch Award
San Diego Community Foundation Scholarship
San Jose Buddhist Church Betsuin Scholarship
Scholarship Foundation of Santa Barbara (Santa Barbara County residents only)
SFSB Undergraduate/Graduate Scholarship
South Coast Water District Scholarship
Southern California Association of Governments (For residents of Imperial, Orange, Los Angeles, San Bernardino, Riverside, and Ventura County)
Spirit of American Youth Scholarship
Tang Scholarship
TELACU Scholarship Program
UCR Alumni Association Freshman Scholarship Program
Women's Environmental Council – (Female students from Los Angeles, Orange, or San Diego counties)
CLICK HERE for the latest special deals on laptops for students.
---
Popular Opportunities
Some of the more popular opportunities are highlighted here: The McDonalds of Southern California Ronald McDonald House Charities is one of the private organizations who seeks to help back their community.  They offer a scholarship program which is aimed at providing graduating high school students with Asian Pacific heritage, to acquire a college degree.  There is also the SFSC Fleischman $ Floro Awards which is given to high school students who have outstanding community service records. The award ranges from $1,000 to $5,000 depending on the student's qualifications. Aside from these, there is also the Dorothy and Robert DeBolt Scholarship which is given for those who have been adopted by foster care parents during their childhood.
Tourism Scholarships
If you wish to pursue a career in Tourism, there is also the NCAA Keith R. Kittle Memorial Travel $ Tourism Scholarship which is given to high school students who would like to promote the tourist attractions in California. The Central California Asian Pacific Women Scholarship is given for those students who have Asia-Pacific parentage and are living in a particular area in California. The Association of California Water Agencies Awards is for those who would like to study any course which is about tapping water resources. There is also a scholarship for gay or lesbian students which are given by the Queer Asian and Pacific Islander Pride Scholarship Fund. photo attribution: ufv