You can qualify for scholarships in Minnesota if you are currently a resident in this state. Getting a scholarship would mean lesser financial worries as well as a more guaranteed opportunity to be able to learn well during college. With the time that you have available for personal study, you will be able to spend more time trying to understand your lessons rather than spending them for work. With the degree that you earn after college, you will also have a better opportunity for higher-paying employment in the future. If you know where to find the right scholarships for you, then you are on your way to achieving that in the years to come.
Scholarships in Minnesota can have different requirements depending on the organization which is giving them. Government aid such as those which are given by state and federal entities, governors and senators,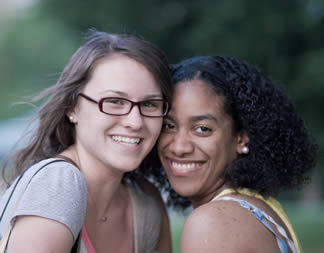 often require high academic achievement in order for one to qualify. Financial need may also be a requirement before one can be a potential candidate. Private entities on the other hand, often have the furtherance of their goals or ideals as a part of their requirement. These include membership in a particular organization or ethnic race, the promotion of a particular cause, or being of a particular gender.
CLICK HERE for the latest special deals on laptops for students.
When starting on your search for funding you should complete a FAFSA, which is short for Free Application for Federal Student Aid. This application will qualify you for many government operated programs such as Pell Grants, military awards, and federal student loans. Many of the opportunities offered by private businesses, organizations and charities require the completion of a FAFSA to show ones financial needs.
Some of the award opportunities that one can apply to in the state of Minnesota are: the Vincent L. Hawkinson Foundation Scholarship which are given to both graduates and undergraduates; the Minnesota Academic Excellence Scholarship who excel in the field of language, fine arts, math, science, and social science; the Scholarship for People with Disabilities which is awarded to persons who have physical or sensory disabilities and who would like to undergo an education or training; and the Minnesota Indian Scholarship Program which is awarded to students who have a fourth or more percentage of American Indian ancestry. The award is from $4,000 to $6,000 and is available to those who have financial need.
If you are into the study and research of agriculture and food production, then the Minnesota Soybean Research & Promotion Council Youth Scholarship is for you. You can pursue either a degree or vocational training through this scholarship and is awarded for high school seniors only. There is also the Robert J. Yourzak Scholarship award which is given to students who are interested in project management. The scholarship is for tuition fee payments and is administered by PMI.
CLICK HERE for the latest special deals on laptops for students.
Being a child or dependent of a family member who has served in the American Legion in the state of Minnesota can also apply for the American Legion Auxiliary Memorial Scholarships. The scholarships are for vocational, college, or university degrees and is a form of financial aid for education expenses. There is also the Minnesota Public Safety Officer's Survivor Grant which is for the children and the spouse of public safety officers who have died in their line of duty. Minority students who wish to pursue an college degree can also apply to the Page Education Foundation Grants.
photo attribution: fox-orian