If you wish to study in the "Empire State" without having to spend much, the most efficient solution for you would be to get scholarships in New York.  Being educated in one of the best cities in the world is definitely a major reward to anyone who is pursuing their studies.  And what could be the easiest way for one to acquire that but to get financial aid in any form possible.  We all know that expenses will be higher when you are studying in a major city and the best way to avoid the costs would be through a scholarship.
Contents
CLICK HERE for the latest special deals on laptops for students.
Preparation for Winning a Scholarship

Winning a scholarship is not done without its due preparation.  As with any endeavor that we undertake, good preparation is always a key to getting what you desire.  Before you proceed to college award/grant search, make sure that you have done your best to present yourself as a worthy candidate.  Improve your grades and participate in any activity which holds your full interest.  This way, you will gain an edge with the other candidates who may have the same qualifications as you do.  Always try to bring out your best in whatever activity that you wish to pursue in college.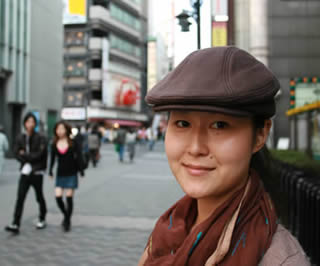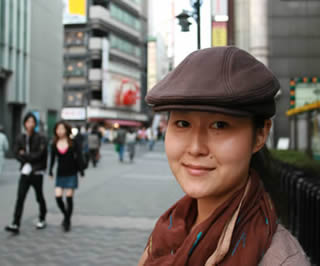 New York being one of the most populated cities in the United States would have a lot of students competing for a scholarship.  So, you have to prepare yourself well for what could lie ahead.  There will be other more qualified students than you and you may be disappointed with some rejections that you may face along the way.  In order to avoid that, you need to know which  award programs would fit your character better and where you will have less competition. Make sure that you know the deadlines of submitting applications and find some background information about the organization which is giving the award.
List of New York Scholarships
---
Candice's Sickle Cell Disease Scholarship (Candidates are required to participate at Sickle Cell Fund activities)
Eye Bank Young Ambassador (For students under age 25 residing in Duchess, Nassau, Suffolk, Rockland, Putnam, Westchester Counties, or New York City)
Fed Challenge (A team of 3-5 students from one college is required for entry)
John A. Maderer Memorial (For high school seniors from  Alden, Batavia, West Seneca, and Orchard Park, in Western New York State)
Live Out Loud Scholarship Program (For LGBT youth)
Milton Fisher Scholarship for Innovation and Creativity (Must be a student from NY, or be planning on attending a college in NY, or CT)
New York Farm Bureau for Agriculture (For student pursuing careers in the agricultural industry)
New York State Higher Education Service Corp Aid for Part time Study (Must meet financial eligibility requirements)
New York State HESC Tuition Assistance Program(TAP HESC) (Need based program for FAFSA applicants)
New York Women in Communications Inc. Foundation (Must be pursuing a communications degree or similar)
NTA New York Scholarship (For those studying hospitality, travel or tourism)
NYSHESC Regents Award for Children of Deceased and Disabled Veterans (Must be a child or dependent of a disabled or deceased military veteran)
Polish Scholarship Fund (For those of Polish descent who live in Cortland, Cayuga, Madison, Onondaga, Oneida, or Oswego counties)
Roothbert Fund (Preference is given to those pursuing a degree in education)
Ruth Whitney Scholarship by Glamour Magazine (This is a merit and need based program for those interested in Communications, Advertising, Marketing or related fields)
Silver Shield Foundation (For children and spouses of NY firefighters or police officer who died while in the line of duty)
Stony Wold N1 Herbert Fund Direct Service Grants (Must have respiratory/pulmonary problem and live within 50 miles of greater New York city)
Susan W. Freestone Education Award (Must be a member of Junior Grange in New York State)
Thomas G. Labracque Smart Start Scholarship (Must be studying one of the following majors: communications, business, engineering, social science, computer science, or liberal arts)
Twin Tiers Society of Women Engineers (For women engineering/related students residing in zip codes that begin with 148**, 149**, 169**)
Twin Tiers Youth for Christ Scholarship (For Christian students residing in Chemung, Tioga, Schuyler, Steuben, or Yates counties)
University of Rochester FIRST Scholarship (For students attending the university for degrees related to science, engineering,  and technology)
Virginia Smith Program (For students studying horticulture, conservation, or environmental studies)
CLICK HERE for the latest special deals on laptops for students.
---
Where You can Apply

One of the programs that you can apply to is the Bluewolf Technology Scholarship.  This is given to students who shows an interest in the technological field and who have performed well academically during their high school years.  The Thomas G. Labrecque Smart Start Scholarship Program on the other hand, provides full tuition payment and an additional four paid years of internship at JPMorgan Chase to students who have excelled in their studies.  If you are descended from parents who are Polish, you can apply to the Polish Scholarship Fund which awards $1,000 to ten qualifying students each year.
If you are interested in undergraduate study at NY state you can apply for the NYS Scholarships for Academic Excellence. Every year up to 8000 awards are provided for students. The New York Times College Scholarship Program offers eight opportunities to high school seniors every year for a variety of college pursuits. Those in financial need can try applying for the Inner City Fund, which offers opportunities to receive one time grants, access to donors, and tuition assistance.
Members of the lesbian, gay, bisexual, transgender, or queer groups also have the opportunity to apply for a unique scholarship.  The Live Out Loud Scholarship Program is awarded to members of the said group who have shown exceptional skills, leadership as well as achievements in their community.  If you are an immigrant to the United States and wish to study for free in New York, the Ferdinand Torres Scholarship will be a very good option.  This program does not require US citizenship in order to qualify although you still have to show academic competence as well as financial need.