If you want to get college scholarships in Texas, you will have to do thorough research, and prepare in advance to qualify. You need to be specific with regards to what you really wish to and will need to know what your skills and talents really are. As well as the interests you have which can be a benefit in the application process. Financial difficulties can sometimes hamper your hopes of finishing a college degree but this should not be so if you know where to look for financial aid. A lot of people give up on their hopes by not having enough information, however with the information below you should be able to attain your goals.
Contents
CLICK HERE for the latest special deals on laptops for students.
Prepare Well to get a Scholarship
A lot of candidates are often rejected due to their ignorance about scholarship requirements. So if you do want to get that college degree, then you need to start early with your scholarship research and prepare well in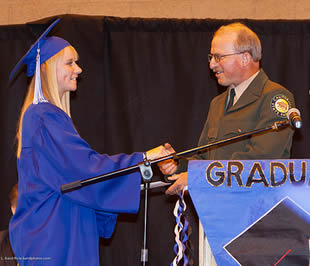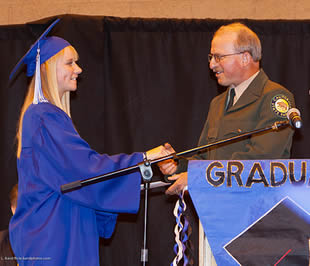 advance. Before applying for any grants or financial awards it is important that one apply for a FAFSA. This is the Free Application for Federal Student Aid and is a requirement to receiving many scholarships, or grants that are available. In addition completing a FAFSA is a requirement to receive any Federal Pell Grants.
List of Texas Scholarships
---
Adopted Students in Foster or Other Residential Care Exemption Program (Must be a foster or adopted child before the age of 18)
Century Scholars Award for Texas A&M University (Must be enrolled as a full-time student at Texas A&M University)
Diamonds in the Rough Ministry International (For women with a GPA of at least 2.5)
Dr. Dan J. and Patricia S. Pickard Scholarship Fund (For African-American students from Dallas County)
Esstelle Beaumont Ellison Scholarship Fund (Christian award for San Antonio residents)
Fort Worth Scottish Rite Foundation (Award granted based on educational achievement, extracurricular and civic activities)
George and Mary Josephine Hamman Foundation Scholarship (Must reside in Brazoria, Chambers, Liberty, Harris, Fort Bend, Montgomery, or Waller county)
Goss-Michael Foundation Texas Art Scholarship (For those pursuing a degree related to Fine Arts)
Hatton W. Sumners Foundation Endowed Law School Scholarship (Must be enrolled at the Southern Methodist University's Dedman School of Law)
Herman J. Smith Scholarship by the National Housing Endowment (Applicants should be pursuing a career related to the construction industry)
Hispanic Scholarship Consortium (Must be of Hispanic descent with a 3.0 or higher GPA)
Hope Pierce Tartt Scholarship Fund (Need based award for those from Marion, Panola, Harrison, Gregg, or Upshur Counties)
Irma Gesche Scholarship by Rebekah Assembly of Texas (Applicants must show financial need)
James "Jim" Rankin Memorial Scholarship (For students of project management with preference to those in the Dallas/Fort Worth area)
Kenneth H. Ashworth Fellowship Program (For grad students enrolled in public affairs, public administration, or public service)
Lubbock Area Foundation, Inc. Scholarships (For students in communities around the area of Lubbock)
NAJA Graduate Scholarship Program (For those pursuing counseling/psychology and related careers)
Ray Piper Memorial Scholarship (For residents of the Galveston area who are studying degrees related to project management)
Rey Feo Scholarship, Inc. (For mufti-lingual students in the San Antonio area)
Rocky Mountain Coal Mining Institute Scholarships (For mining related fields such as geology, engineering and metallurgy)
Sid W. Richardson Memorial Fund (Must show financial need and be a direct descendent of  an employee of several select companies)
Tall Texans of Dallas Scholarship (For taller people who stand 5'10" for females and 6'2" for males)
TELACU Scholarship (Must be a first generation college student and attend a TELACU partner institution)
Texas Classical Association Scholarships (For those studying to be teachers of classical art, languages and cultures)
Texas Educational Opportunity Grant Program (Applicant must demonstrate financial need)
Texas Historical Commission Diversity Internship Program (This is awarded to underrepresented students who are pursuing careers in the field of history preservation)
Texas Leveraging Educational Assistance Partnership Program (Maintain Satisfactory Academic Progress (SAP) and show financial need)
Texas Public Education Grant Program (Must show financial need)
Texas Urban Scholarships (Applicants must show they meet financial need requirements)
Toward Excellence Access & Success TEXAS Grant (Must show financial need)
W. Price Jr. Memorial Scholarship (Students must be enrolled in a foodservice or hospitality program)
---
Finding Scholarship Pragrams
You can find scholarship programs being offered by different institutions which will help serve their own aims and goals in the future. This is the reason why you need to find one which will be in line with your own interests as well as that which can help you achieve your future career best. Not all programs are the same and will provide you with the same benefits that a financial aid can offer. There are some which may not provide great financial rewards but would give you admission to a good college or university and there are some which will help pay for almost all of your expenses in college.
CLICK HERE for the latest special deals on laptops for students.
Difference between Scholarship Requirements
Requirements will also differ according to the purpose of the organization providing the scholarship. If it is for the furtherance of a particular social idea or ethic, it may require participation if community activities as well as showing support for such a cause. There are also those which are given in order to get the best students in the area which will need excellent academic performance in order to be considered as a worthy candidate.
Before applying for a particular award, it is recommended to dig deeper about the opportunity by visiting the websites of the group, business, or organization that is offering it. You should learn what the one giving the scholarship is looking for in their potential scholars. This way, you would know if you will have a good chance on getting accepted early on and not waste your time waiting for their response.
Fulfillment of Scholarship Funding
Scholarships in Texas are given for different career courses as well as for specific types of individuals such as women and minority groups. If you wish to acquire more scholarship funding, then you should apply to as many scholarship programs where your particular characteristics fit in. This way, you can have a better funding especially if one scholarship does not offer a full payment for your college expenses. Some scholarships are only aimed at providing partial financial or material assistance for students so it may be wise to apply to as many scholarships as possible.
Scholarship in certain Area
You can find the following scholarships in the state of Texas. The Texas A&M University-Century Scholar Award which is given to graduates of particular high schools in the state and is aimed at having enough representation of students from the said areas. There is also the Diamonds in the Rough Ministry International Scholarship which is given to female students who wish to pursue Christian studies in college. Qualifications include academic achievement, community service, and extracurricular activities. Students who wish to pursue a career in management should apply to the Ray Piper Memorial Scholarship which is given by the PMI Education Foundation Program.
The Dr. Dan and Patricia Pickard Scholarship are awarded to African-American students who wish to pursue a career in medicine. There is also the Goss-Michael Foundation Texas Art Scholarship which is given to high school seniors who wish to enroll in visual art courses after graduation. The award is for $5,000 and is applicable to any university or college that the applicant chooses. The Texas Broadcast Education Foundation Scholarships is for those who wish to attend a course with a curriculum in broadcasting and who are current members of the organization. The award is for $2,000 and applicants should have a GPA of at least 3.0.
George and Mary Josephine Hamman Foundation Scholarships
If you are one of the top academic achievers in your school, then you may consider applying to the George and Mary Josephine Hamman Foundation Scholarships. The award is available for 70 candidates who are on their undergraduate years and they can choose any course that they wish to pursue. To those who are thinking about a career in foodservice, then the W. Price, Jr. Memorial Scholarship can be an attractive offering. The opportunity awards $5,000 and is given to two candidates who have passed the organization's qualifications.
Other Scholarship Opportunities
If you can exhibit the needed financial need for the Texas Education Opportunity Grant Program, then you can get a scholarship for a two-year course in college. Children who have had a history of cancer during their childhood can apply to the Candlelighters Scholarship Fund. The scholarship covers expenses for college tuition, fees, room and board, as well as for books. There is also a scholarship which is awarded for students who have Hispanic heritage. This is given by the HSF/Procter & Gamble Company Scholarship and is aimed for those students who will be taking a course in engineering or mathematics.