Attaining one of the scholarships in Virginia can be your path to a more stable financial future.  Education is one of the major distinguishing factors between having a high or low income in your chosen field or career.  A lot of people who have degree or a certification have a higher income than those who are on the same field but do not have any educational credential.  They also have better chances of getting hired as employers are looking for additional skills and knowledge that they can bring to their job.
CLICK HERE for the latest special deals on laptops for students.
Financial capability is key
If you are one of those who are looking to go to college but do not have the financial capability to do so, a scholarship will be one of your best ways to getting one.  This type of financial aid does not require you to payback for it once you have acquired a job or have finished your course.  Hence, there will be no need to worry about money after you graduated from college.  All that you would have to do is to look for an employment and present your transcript.  You may, however, need to maintain a particular grade in order to be able to continue enjoying this financial benefit.
Different types of aid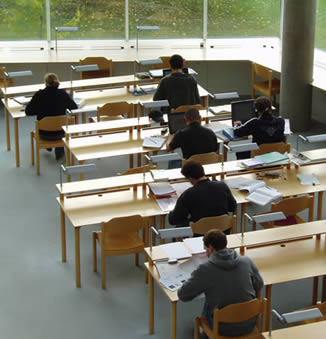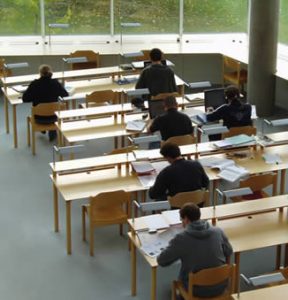 There are many different types of scholarships available in Virginia.  There are those which are given on the basis of your academic record and there are also those which are given due to your community participation or a particular interest that you have.  But some of the common requirements for a scholarship in this state are permanent residence and attendance in a university or college in Virginia.  You have to be a bona fide Virginian if you wish to enjoy these awards.  So if you are thinking of getting these financial aids, make sure that you have these basic qualifications first.
CLICK HERE for the latest special deals on laptops for students.
Examples of aid programs
Here are some of that you can apply to in order to enjoy a hassle-free college education.  The Virginia Teacher Scholarship Program is designed to help supply the needed teachers on areas where they are lacking.  This is given in order to attract more workers in this field as well as to help those who have financial need as well.  You will need a 2.5 GPA in order to qualify and the amount of the award is $2,000 valid for one year. There is also the Lee-Jackson Educational Foundation Scholarship Program which is available for any junior or senior high school student in Virginia.  The award will be given on the basis of the best essay that can be written about Gen. Robert Lee and Gen. Thomas Jackson. Candidates only need to request for an application form from their own school in order to join the contest. The award can amount up to $10,000 for the best written essay.
Other options available
Other available options include the Granville P. Meade Scholarship Program for those who wish to attend any college or university in the state of Virginia and the Northern Virginia Urban League Scholarship Program which is given to those with African-American descent. The Virginia Tuition Assistance Grant Program is currently available for one of 31 different colleges in the state. The Academic Common Market (ACM) is an organization that can help those from out of state receive in-state tuition.
There are also a variety of need based opportunities one can find to apply for. The Virginia Commonwealth Award Program is offered for those who show their financial need. Another option is the Virginia Part-Time Assistance Program, which helps those enrolled in community college pay for school expenses.  Those who were in the custody of a social service agency, foster care, or were a special needs adoption during the time they received their high school diploma may qualify for the Tuition Grant Program. The VA Department of Disabilities Service provides an assortment of grants to help assist those with disabilities.