Since 1962 the Scholarship Foundation of Santa Barbara has been inspiring, encouraging, and supporting the students of Santa Barbara County in pursuing education at accredited colleges, universities, and vocational schools by providing financial aid advising and granting scholarships to deserving students.
The SFSB believes that students both need and deserve proper education, even after high school. The Foundation strongly believes that money should not be an insurmountable obstacle to achieving their goal of a better future.
CLICK HERE for the latest special deals on laptops for students.
The Santa Barbara County Sheriff's Association, in cooperation with the SFSB annually provides students who are pursuing a career in law enforcement with the financial aid and training that they need to complete their chosen career.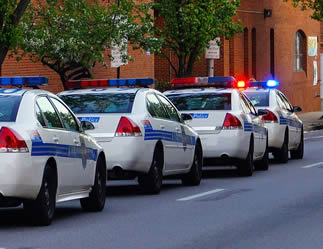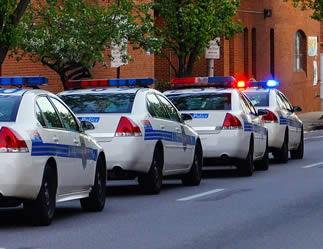 SFSB David E. Maccianti Memorial Award Information:
Amount: Varies
Number of Scholarship Awards: Varies
Deadline: January 31; Annually
Application Available: October 1 (monitor the SFSB official website to be updated)
GPA: 2.0
Major: Law Enforcement
CLICK HERE for the latest special deals on laptops for students.
Eligible Students:
Applicants Must:
1. Be a U.S. citizen or resident with a green card.
2. Have attended school in Santa Barbara County, CA for grades 7-12
3. Be in need of financial assistance as verified by federal tax returns
4. Be planning to attend as a full-time student on the academic year of sending the application
Application Process:
1. Complete the online application form by going to www.sbscholarship.org
2. Provide the following documents for support:
a. High School or College Academic Transcripts
b. Academic Letter of Recommendation
c. Letter of Recommendation for extracurricular activities
3. The Foundation will schedule an interview with the students who qualified
Tips for the Interview:
a. Confirm the exact date, time and location of the interview; write down any important information on a sheet of paper.
b. Allot plenty of extra time in your schedule to allow any unforeseen situations. This way, you can still be on time for your interview.
c. Prepare to talk about topics such as your background, motivation for your chosen career, academic history, extracurricular activities, interests, and goals.
4. Provide a copy of your Federal Student Aid-Student Aid Report or FAFSA-SAR
If you can't upload your documents with your online application, send them to:
Scholarship Foundation of Santa Barbara
P.O. Box 3620,
Santa Barbara, CA 93130
Contact Information:
Scholarship Foundation of Santa Barbara
2253 Las Positas Road,
Santa Barbara, CA 93130
Phone: (805) 687-6065
Email: [email protected]
Website: www.sbscholarship.org
Career in Law Enforcement
Police and Sheriff Patrol Officers are important members of law enforcement. They maintain order, enforce laws and ordinances, as well as protect lives and property in their assigned patrol district. They perform such duties by patrolling a specific area on foot or in a vehicle, help direct traffic, issue traffic summonses when necessary, investigate accidents within their assigned districts, and arrest suspects.
According to the Bureau of Labor Statistics, the national number of employment for these two jobs is over 780,000. As of the date released in 2012, the mean annual pay for police and sheriff officers are is at $59,980, which means that they make around $27.40 per hour. The BLS projects that there will be a 5% increase in the number of jobs from 2012-2022, which is slower than the average. However, the continued interest for public safety will always lead to new job openings for officers of the law.