The Santa Barbara Foundation was founded back in 1928 by a forward thinking group, which was headed by Max Fleischmann. This group wanted to enrich the lives of people from Santa Maria to Carpinteria through the means of better education.
For over eight decades now, the Santa Barbara Foundation has had a great impact on building the community through its various philanthropy works. With the unwavering generosity of the community, the foundation has continued to meet its goals and help thousands of students with their scholarships that they offer through the Scholarship Foundation of Santa Barbara.
The Scholarship Foundation of Santa Barbara was officially founded in 1962. In their first year, they were able to distribute only nine awards of $1,000 each. Today, the Foundation is now provided financial aid and counseling services to thousands of students and their families in the County. Even today, the Foundation is still striving to look for funding to be able to grant even more qualified students the academic aid that they need for a better education.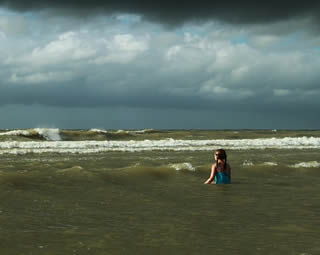 SFSB Undergraduate/Graduate Scholarship Award Information:
Amount: $1,000 – $5,000
Number of Scholarship Awards: Varies
Application Available on: October
Application Deadline: January 31
GPA: minimum of 2.0
Major: Undergraduate studies or Medical/Graduate courses
Eligibility Criteria:
1. Applicant must be a U.S. citizen or a legal permanent resident (with greed card).
2. Must have attended 4 of the 6 years between grades 7-12 at a Santa Barbara County school and have graduated and received a high school diploma or a GED.
3. Applicant must be planning to enroll as a full-time student in an accredited college or university.
4. Those who have been a ward of the Santa Barbara County Court (youth in a foster care after the age of 13) please call the Scholarship Foundation of Santa Barbara to check your eligibility.
Primary Selection Criteria:
– Financial need
– Potential
– Motivation and dedication to finish selected course
Financial need is evaluated based on the applicant's submission of the Free Application for Federal Student Aid or FAFSA. Completion of the FAFSA is a requirement for all scholarships/loans, including those who are applying for a merit-based academic grant.
Types of Application Status:
a. Undergraduate New Applicant
b. Undergraduate Re-Applicant
c. Medical/Graduate New Applicant
d. Medical/Graduate Re-Applicant
Undergraduate and Medical/Graduate scholarships are different. A previous undergraduate scholar who wishes to apply for as a medical/graduate scholar must apply as a new applicant. A re-applicant are those who (1) have applied and received the same scholarship the previous years, (2) have not yet completed their chosen course or reached their award limit, and (3) have completed the interview portion.
Application Process:
New Applicants:
1. Go online at www.sbscholarship.org and complete their application forms by providing the required information.
2. Submit the following supporting documents:
a. All Official H.S. and College Academic Transcripts
b. Medical/Graduate Admission Test Score (only if you are applying for medical/graduate award)
c. Letter of Recommendation
d. Employer/Extracurricular Letter of Recommendation
3. Wait for the Foundation to provide you with your interview date. Interviews are usually completed by the end of March
4. Submit the most recent FAFSA-SAR
Re-Applicants:
1. Go to the Foundation's official website and complete the application form.
2. Submit your last transcripts or your Grade Report that shows your cumulative GPA.
3. Submit your most recent FAFSA-SAR.
Contact Details:
Scholarship Foundation of Santa Barbara
2253 Las Positas Road,
Santa Barbara, CA 93105
Website: www.sbscholarship.org
Phone: (805) 687-6065