The South Coast Water District manages vital resources for the public in an effective and comprehensive way. Its mission is to ensure that the community receives reliable and adequate supplies of water. It is also responsible for the safe collection and treatment of wastewater.
Every year, the South Coast Water District awards graduating high school seniors who live in their service area and plan to attend a college or university with a $500 scholarship. These scholarships are for their essays and activities that have led to the awareness of how important it is to conserve water.
Award Information:
Amount: $500
Number of Scholarship Awards: 2 to 5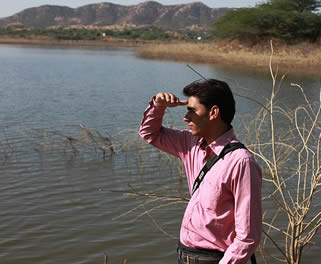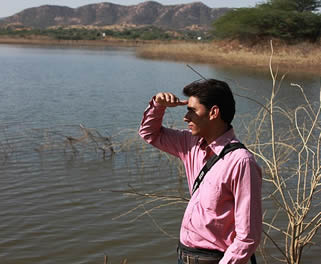 Deadline: May 1
GPA: Check website for additional information
Eligible Students:
College-bound high school seniors who are living in the South Coast Water District Service Area, which includes the following communities: Dana Point, Capistrano Beach, Monarch Beach, South Laguna, areas north of San Clemente, and areas located north of San Juan Capistrano. Students can call the Water District at (949) 499-4555 if they need to clarify if they live in the service area.
Additional Requirements:
A student is eligible to apply for this scholarship award if:
1. He/she is a graduating high school senior who plans to go to an accredited college or university
a. He/she demonstrates involvement in public or community services, volunteer work, and/or environmental activities.
Application Process:
1. Print out a copy of the application form by going to the South Coast Water District official website.
2. Write your 500 word essay on the water-related topic that's provided by the scholarship committee.
3. Once you complete all requirements, submit them to:
South Coast Water District
Attn: Pam Miles
P.O. Box 30205
Laguna Niguel, CA 92607-0205
Applicants may also email them to Pam Miles at [email protected] or fax their applications to (949) 499-4256. If you wish to hand-deliver your application, go visit the Administrative Office at 31592 West Street, Laguna Beach, CA
Essay Topics:
You'll only be required to pick and answer one topic. Your essay should not exceed 500 words, which is approximately ½ page. Please indicate which topic you have chosen or just copy and paste your selected topic below and paste into the top of your work.
1. What are some of the methods that you use inside and outside your home to conserve water? How can you encourage others to participate in conserving water?
2. The Northern California and the Colorado River provide us with 80% of our drinking water; and those supplies are quickly diminishing. What can you do to ensure that there will be adequate water supplies for our local community today and in the future?
3. Up to 50% of our drinking water is used in lawn irrigation and landscaping – and a lot of that water is just wasted. What can we do to help solve this?
4. During the months of November through March, which is the rainy season, why do we still need to ask people to conserve their water?
5. Why are these signs posted on our beaches? What can we do in order to reduce the number of signs posted every year?
Online Applications:
Students who wish to apply can also do so by submitting an online application. Just follow this link and fill out the provided fields: http://www.scwd.org/community/scholarshipapp.asp. It's important that you save and print out your application before you submit it. That way, you can have a back-up copy of your application.
Contact Information:
South Coast Administrative Office
31592 West Street,
Long Beach, CA 92651-6907
Phone: (949) 499-4555
Fax: (949) 499-4256
Website: www.scwd.org