Finding scholarships for college in South Dakota may not be as abundant as in other states, but the availability is still there. You need not go out of the state in order to work for your college fees and earn a degree. There are scholarships in the state which can help you achieve your degree without having to spend as much on your education. You will only need to be a resident of the state and to have the other qualifications in order to gain the award.
There are a lot of students who often have to stop getting their education once they finish high school and proceed to finding a gainful employment in order to provide for themselves. But there are still opportunities for such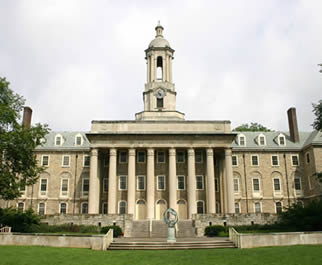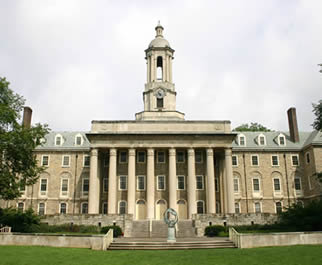 students if they only try finding scholarship programs which provide financial aid for their desired courses. These often have a set of qualifications which one can easily fill if their interests and academic achievements are in line with what they wish to achieve. You can always see a student's desire to learn through his or her grades during high school.
CLICK HERE for the latest special deals on laptops for students.
If you are one of those who would like to pursue a career that requires a degree, you can always find one which can help you get just that. You need not be the best in your class in order to be qualified, but you also have to show that you are not just an average student either. You also may have to show letters of recommendation from your teachers in school or from members of the community where you have done community services. These are all sometimes required in order to show your dedication as well as sincerity in pursuing the career that you wish to achieve.
When starting your search for financial aid it is recommended to start by filling out a Free Application for Federal Student Aid  also known as the FAFSA. This application will help qualify you for programs tailored to your specifications, and financial need. It is a requirement before one can receive many different types of grants, such as the Federal Pell Grant. In fact many other scholarship opportunities require a FAFSA to determine ones qualifications.
Some of the scholarships that you can get in South Dakota are the Jump Start Scholarship for those who graduate high school in three years or less. Another option is the Drug and Alcohol Abuse Prevention Essay Contest Scholarship. You will need to write an essay about the effect and ways of preventing such abuse. Aside from that, you will also have to be a senior who has a 2.5 GPA. Those who are enrolled members of an American Indian Tribe in SD can apply for the Hagen-Harvey Award. You can also apply for the South Dakota Opportunity Scholarship which provides a $5,000 award to those who will be graduating from high school in South Dakota. You will also need a score of 24 on your ACT as well as complete an advanced course in high school.
CLICK HERE for the latest special deals on laptops for students.
If you have a Korean ancestry, you can take the Korean American Scholarship Foundation-Midwestern Regional Chapter. The award will be given only if you are already enrolled in an undergraduate or graduate program and have a demonstrated financial need. You should also have a good academic grade as well as be involved in various activities in your school. Being home-schooled should not discourage you either. The Dakota Corps Scholarship Program provides opportunities for such students provided that they are able to come up with the required scores in their ACTs. They can take courses which are in critical need areas. The SD Board of Regents  provides a variety of regents endowed awards one can apply for. In addition you should take a look at the SD Department of Education to see what opportunities are currently available.