Starbucks want's its employees to go back to school. The coffee chain is partnering with the Arizona State University to help their employee's – who they call their partners – complete a bachelor's degree. They are offering to fully reimburse the tuition of their partners who complete a bachelor's degree through ASU's online learning programs.
The program, called Starbucks College Achievement Plan, was officially launched on June 16. "Supporting our partners' ambitions is the very best investment Starbucks can make. Everyone who works as hard as our partners do should have the opportunity to complete college, while balancing work, school and their personal lives," said Howard Schultz, Starbucks chairman, president and chief executive officer during the programs launch.
According to the United States Department of Education, around 50 percent of college students in the U.S. fail to complete their degree. Many drop out due to mounting debts, a tenuous work-life balance and lack of support.  In the U.S., Starbucks has about 135,000 employees and it's estimated that around 70 percent of these are either students or aspiring students. With the Starbucks College Achievement Plan, the company aims to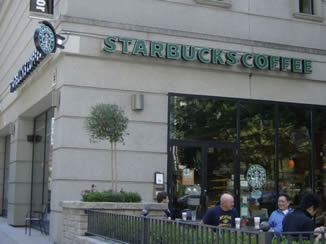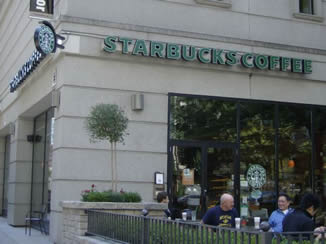 ensure that their partners do not remain part of the 50 percent of college drop outs.
Under the program, Starbucks will support these partners attempt to continue their education, allowing them to choose from more than 40 undergraduate degree programs at ASU. If the partners are admitted to the university as juniors or seniors, Starbucks will reimburse in full their tuition for each semester of full-time coursework. If the partners are admitted as freshmen or sophomores, they will be eligible for partial tuition scholarships and need-based financial aid for two years of full-time study.
While the program will require partners to work an average of 20 hours a week at a Starbucks store, they will be under no obligation to remain at the company past graduation. This is in contrast to many other companies who offer tuition reimbursement programs to their employees but require them to stay for a certain period afterwards. Starbucks is confident that their investment in their partner's education will pay off in the long run.
"Our investment in high-quality education will attract and retain passionate partners who will move our company and our economy forward," said Mr. Schultz.
By partnering with ASU, Starbucks aims to provide an excellent academic foundation for their partners. "We are very pleased to collaborate with Starbucks, who has impressed us with its strong commitment to its employees by providing this unique opportunity for a first class education," said ASU president Dr. Michael M. Crow.
ASU has one of the largest online degree programs in the U.S. Tuition for an online degree program at ASU tends to cost around $500 per credit. Undergraduate classes are typically worth about three credits and students tend to take an average of two to three classes at one time.
The new partnership with ASU will replace a previous program that Starbucks already had in place with the City University of Seattle at Strayer University. Through that program, Starbucks reimbursed workers for up to $1,000 a year at those institutions. With the new partnership with ASU, Starbucks will be phasing out the old program by 2020.