It should not be hard for one to find college scholarships in Utah which would benefit one's dreams for the future. There are plenty of available options for different types of fields and careers as well as for those who are members of a particular racial group. Getting a college education can be one of the best things that you can do for yourself while you are preparing for a stable employment in the future. The opportunity to gain an education for free, or at a greatly discounted cost should certainly not be missed or be taken lightly – not everyone has the opportunity to do so.
If you are interested in a particular career, you surely must undergo a particular training or education first in order to achieve it. This means getting into a particular college or university, going through instruction and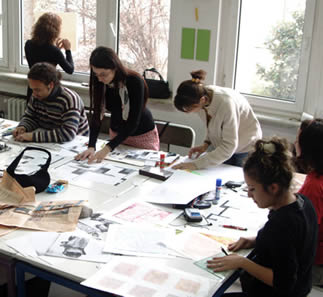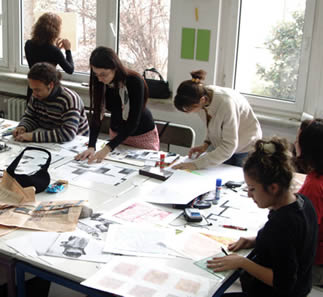 training, as well as having to pay for that training that you are getting. If your current financial situation cannot allow you this opportunity to study, then you should start looking for financial aid to assist you. You can choose from a student loan, a grant, or a scholarship, which is the best way to get an education for free.
CLICK HERE for the latest special deals on laptops for students.
When starting out it is a good idea to fill out a Free Application for Federal Student Aid, also commonly called FAFSA. This process will help determine your eligibility for many financial awards, help you qualify for federal student aid, and is mandatory before one can receive many of the scholarships currently available. In addition, it is required before one can receive a Pell Grant or federal student loans. There are several grant programs available to qualifying students who complete  a FAFSA. Some of these are the Minority Scholarships, T.H. Bell Teaching Incentive, Higher Education Success Stipend Program (HESSP), and the Utah Engineering and Computer Science Program (UECSP). These state-funded financial aid programs are awarded each year and can provide additional funding for your college of choice.
Here are some of the popular scholarships available for Utah students:
The Regents' Scholarship is offered to Utah high school student with a 3.3 GPA and provides one time assistance with college expenses. The Utah New Century Scholarship which is one of the best scholarships in the state. It is give by the Utah System of Higher Education which aims to give high school students a chance to gain an Associate's degree even before they enter college. It can be used in any accredited college institution in the state. The Rocky Mountain Coal Mining Institute Scholarships on the other hand is provided for those who will be pursuing a course which is related to mining. They can be used only in specific colleges or universities but they are renewable for up to post-graduate degrees.
CLICK HERE for the latest special deals on laptops for students.
The NTA Utah- Keith Grifall Scholarship is a program which seeks to provide financial aid to those whose GPA is at least 3.0. The applicant should be a resident of Utah and should be enrolled in travel or tourism courses. The MGMA Western Section Scholarship is another which provides aid for tuition fee payment to those who are currently enrolled in a medical course. You can also take advantage of the Utah Association of Independent Insurance Agents which gives a $1,000 awards to qualified candidates who can show school, community and church participation.
Finally, you should inquire about financial awards when you apply for admission at your college. They will have additional information on awards and deadlines that apply to their particular institution. further, you can check with a particular department as each has its own application for specific awards.