For people who cannot afford to pay for their college education, one of the best options that they have is scholarships in Vermont.  By gaining such an award, you get the opportunity to study in your desired degree without having to pay them back afterwards.  You will also get the time to learn better as you would not be preoccupied with work which would be necessary if you had to support yourself.  So, if you want to study for free, the best thing for you to do right now is to start searching for scholarship offers in your area.
CLICK HERE for the latest special deals on laptops for students.
Find organisations within your skillset
You can start locating this type of financial aid by determining what  organizations provide them, and contact them for further information about their requirements.  These grants and awards are given by varying institutions and private entities for different purposes.  They could be for social and humanitarian aims or for helping promote a particular cause such as the improving of research in a specific field. The more that you can fit your goals with such programs, the better the result would be with regards to what you wish to achieve in the future.  You need to find one which is in line with your particular talents and skills as well as your personal interests.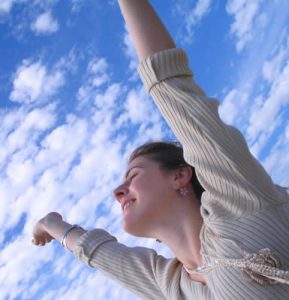 Scholarships are given on different bases.  It can depend on your academic merit, skills and talents, ethnicity, social standing, or even your gender orientation.  There are now more standards as to how one can be awarded with this aid aside from the usual academic excellence.  Since there are now more and more groups which support a variety of causes, there are now also, more and more reasons why one can become a scholar. People have now recognized the varying needs that modern living has imposed on students and it is what they are now seeking to provide a remedy to.
CLICK HERE for the latest special deals on laptops for students.
Options for aid in Vermont
If you wish to acquire a financial award in Vermont, here are some of the options that you have: one of the best places to start is at  the Vermont Student Assistant Corp – VSAC, the Elizabeth J. Davis Scholarship, which is given especially for those who wish to acquire a degree, bachelor's or advanced, in the field of home health care; the Hildegard Durfee Scholarship, which is awarded only to residents of Windham County who wish to achieve bachelor's and post-graduate degrees; and the Lee A. Lyman Memorial Music Scholarship, which is for those who have a talent in music and who also has an excellent academic record.
Aside from that, you can also apply to the Paul Gallagher Entrepreneurial Scholarship if you have an interest in business and other related career; the Richard T. Gates Engineering and Technology Scholarship, for those who wish to pursue a career in this area; the Emily Lester Vermont Opportunity Scholarship for those who were under foster care from age 16 and above; and the Jean Andrews Nursing Scholarship which is for students who have financial need, are living in Addison County, and who wish to pursue a nursing education. These scholarships provide varying amounts of financial award and they also have different numbers of winners for each scholarship.