If you are looking for a scholarship in Oregon then you are in good luck.  There is a lot of scholarship opportunities today in the state and you can find one which specifically caters to your field of interest.   You only need to find out what the qualifications are to contact the office or organization which is giving the scholarship in order to learn more about other details regarding their offer.  You can find more of these financial aids by searching for them through the internet and keying in the proper keywords for your search.
CLICK HERE for the latest special deals on laptops for students.
Financial aid crucial to success
Getting a scholarship can be one of the best opportunities that you can get in life.  As we all know, an education can give you the difference between living in the slums or in a cozy home.  Learning about the skills and knowledge that you will need in order to function well in work can be gained by attending school.  If you are financially incapacitated to do just that, you have the option of applying for programs which will provide financial aid to your education.  Some supply for the needed tuition fees and other expenses, while others will only provide a fewer amount which can only provide partial assistance to your need.
Different courses in variety of fields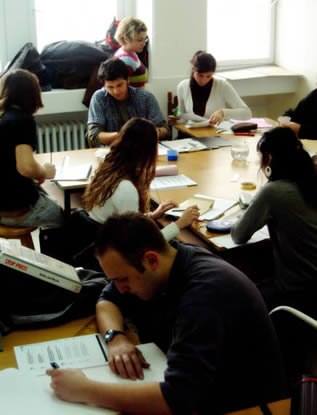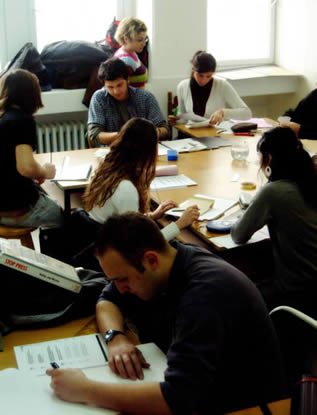 You can find a lot of scholarship opportunities for different types of courses and fields.  There are scholarships which are based on academic merit and they are usually the ones which lead to a bachelor's or graduate degrees, while there are also others which are given for technical and vocational courses as well. You have the freedom to choose which program to pursue and apply for.  The requirements for the said financial aid programs would vary of course depending on the course to which it would lead. One of the first places to look is the Oregon Student Access Commission which offers opportunities to apply for financial aid. For the best chance of success applicants will need to complete an OSAC Application, submit SAT or ACT scores, complete the request for federal financial aid, and include complete high school transcripts. The (OOG) or Oregon Opportunity Grant one of the largest need-based grant programs available for student in the state.
CLICK HERE for the latest special deals on laptops for students.
Institutions offering aid
When searching for award opportunities you can choose from the following options:  the Oregon Chafee Education and Training Scholarship which is given to foster children who have just finished their GED.  This scholarship is sponsored by the state of Oregon in order to help these children pursue a career in the future.  There is also the Portland Chapter AAJA Scholarships which is aimed at senior high school students who have shown exceptional performance in their academics and who will be pursuing a career in journalism with regards to Asian American issues. You can also apply to the KATU Thomas R. Dargan Minority Scholarship which is given to students belonging in a minority group who wishes to pursue broadcasting or communications in college.
If you will be taking engineering courses in college, there is the Matsuo Bridge Company Ltd. of Japan Scholarship.  Other general types of scholarships, which means that you can take any type of course that you want, are the Dave Frohnmayer Scholarships and the Oregon Collectors Association Hasson-Newman Memorial Scholarship Fund.  For technical courses, you can apply to the Oregon Barbers and Hairdressers Grant Program which is available for those who will be taking courses in hair design, cosmetology, barbering, and manicure.  As you can see, you can find a lot of opportunities to gain that education without having to spend much. The Oregon Youth Conservation Corps provides funding to help pay for education expenses.