A deceased parent scholarship can be one of the greatest aids that one can receive if one has suffered from losing one or even both parents.
Usually, children who are left behind by their parents have to struggle not only with the loss of their parents but of a difficult way of facing their futures as well. Some may not have been left with financial sources or they may not have relatives who will be willing to take them in.
If you are in this situation, you should take heart that you will find a lot of opportunities for finding financial help to support your education.
Scholarships Available
Below we list out some of the scholarship options available for students with deceased parents:
Families Of Freedom Scholarship
Families of Freedom Scholarship – This is available for the children of those who have died during the September 11, 2011 attack. This award is offered by Scholarship America and is provided in a long-term basis.
Vera Yip Memorial Scholarship
This is given for those with one or both parents who have suffered or died because of cancer. Qualifying factors include community involvement, leadership, commitment to finish a four-year degree, and medical difficulties incurred during the parent's struggle with the disease. Those who win the scholarship will be expected to encourage others who are undergoing the same situation.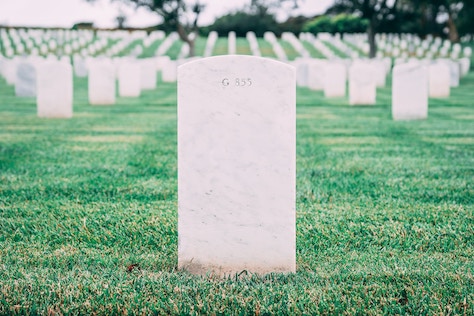 Legacy of Learning Scholarship
This opportunity is awarded to those whose parents have died in industrial accidents and who have Workers Compensation Fund insurance.
All About Pink Scholarship
This award is particularly offered to those whose parents are suffering from or have died due to breast cancer.
Forgotten Dependents Scholarship Program
This is offered for those who have lost one or both parents. Applicants must be between 16 and 25 years old and unmarried.
Police Family Survivors Fund Scholarship
This is offered to those with parents who are employed as police officers and who have died in their line of duty. This is offered for various educational levels ranging from technical courses to four-year degree programs.
Life Lessons Scholarship
This is offered to those who have lost one or both parents. You will have to submit a video or an essay about how your life has changed due to the death of your parent or parents.
Mary Ellen Locher Foundation Scholarship
This is awarded to those whose mother had died due to breast cancer. The bases for the winning applicant are academic merit, essays, and the degree of financial need.
Through a deceased parent scholarship, you will be able to achieve an education which may not have been possible due to financial difficulties brought about by the loss of your parents.
You will find a lot of these scholarships being offered on specific types of cases such as death caused by cancer or due to the terrorist attacks on September 11.
Some of these scholarships however, may be awarded based on merit so you may still have to show that you are an achiever in order to win them. But, if you do not win on one type of scholarship, there are still others which offer them without the need for academic achievements.