If you are seeking  a financial grant which is given by an organization who is serving noble causes for the betterment of issues related to racial and ethnic disparities , then NAACP scholarships will be one of your best choices. 
As we all know, this organization has been instrumental for the enactment of laws related to civil rights particularly aimed at providing equality for black people. 
Today, this organization is still seeking out ways with which they can help provide equal opportunities for all American citizens in every aspect of our lives.
NAACP background
The National Association for the Advancement of Colored People is an organization which aims to provide equal opportunities especially in the area of education to those who may not have a chance to do so due to their race or color of their skin. 
This physical characteristic has been one of the greatest hindrances to some people in getting a fair and equal treatment and opportunity in the American society before and there are still some who are experiencing this today. 
So if you think that you are one of those who going thru such a predicament, you can try applying for the NAACP scholarship.
One of the distinguishing characteristic of this scholarship is that it does not place a high demand for an applicant's grade point average. 
Different Standards For Applying For Grant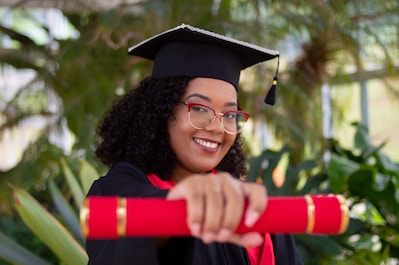 There are two different standards which are given to those who are applying for full-time and part-time scholarships in a particular college or university so there is a huge opportunity for anyone who is applying for any of the two. 
For most of their scholarships a C+ average or better is generally the minimum requirement to qualify.
Scholarship Options
There are several scholarships which are given by the National Association for the Advancement of Colored People.
They have the Earl G. Graves scholarship which provides $5,000 scholarship for those who wants to take either a business course as a degree or a major.
The Hubertus W. V. Sellems Scholarship for those who would like to pursue a degree in different sciences provided that they should enroll as full-time students. The Agnes Jones Jackson scholarship is for those who are below 25 years old and have a known financial need.
The Lillian and Samuel Sutton scholarship are for those who want to take an education major and there is the Roy Wilkins scholarship which provides $1,000 to those who are enrolling for college for the first time and as full-time students.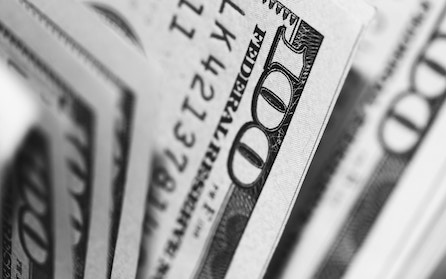 With the number of African American scholarships that are given by the NAACP, it would not be hard to find one which will suit your need.
NAACP Scholarship Requirements
One of the various ways the NAACP invests in the future is by providing scholarships for aspiring students. In this article, we'll delve into the requirements and guidelines that students need to be aware of when applying for scholarships provided by the NAACP.
Types of NAACP Scholarships
The NAACP offers several types of scholarships aimed at empowering and uplifting minority communities. These scholarships can be general, aimed at students of any field, or specialized, targeted at students pursuing degrees in specific areas such as law, healthcare, or the sciences.
The monetary amounts, eligibility criteria, and deadlines may vary depending on the particular scholarship.
General Eligibility Requirements
While the eligibility requirements may vary depending on the specific scholarship you're interested in, some general requirements include:
Race/Ethnicity: Applicants usually need to be a minority student to qualify for an NAACP scholarship.
Membership: Some scholarships require applicants to be a member of the NAACP. Membership criteria and costs can vary, so check the specific scholarship for details.
Academic Achievement: Academic performance is often a critical aspect of the scholarship application. GPA requirements can vary but generally, a competitive GPA is recommended.
Community Involvement: Involvement in community service, extracurricular activities, and leadership roles can also strengthen an application.
Financial Need: Some NAACP scholarships consider financial need as a qualifying criterion.
Residency: U.S. citizenship or legal residency is often required.
Application Process
Step 1: Research and Choose the Right Scholarship
The NAACP offers a variety of scholarships, so make sure you research and choose the ones that are most appropriate for your educational goals, major, and background.
Step 2: Gather Required Documents
Applicants are often required to submit transcripts, letters of recommendation, proof of community service, and sometimes even financial statements.
Step 3: Complete the Application Form
Fill out the application form carefully. Some scholarships may require you to write an essay or provide a statement of purpose.
Step 4: Submit Before the Deadline
It is crucial to submit your application before the deadline. Late submissions may not be considered.
Tips for a Successful Application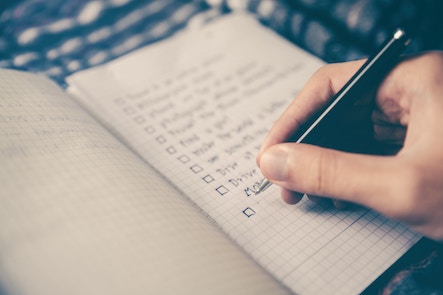 Follow Instructions: Carefully read all the instructions and make sure you meet all the eligibility criteria before you apply.
Be Thorough: Submit all requested documentation and fill out all parts of the application form.
Personalize Essays: If the scholarship requires an essay, make sure it is well-written and personalized. Your essay should stand out and reflect your dedication and enthusiasm for your educational goals.
Proofread: Double-check all aspects of your application for grammatical and factual errors. Consider asking a teacher, parent, or friend to review your application as well.
Apply Early: Aim to submit your application well before the deadline to avoid any last-minute glitches.
Conclusion
The NAACP is committed to empowering and advancing the African American community, and their scholarships are a key aspect of this mission. By providing financial aid to deserving students, they are investing in a brighter, more equal future.
Understanding the requirements and putting forth a strong application are crucial steps to securing an NAACP scholarship. Take your time, be thorough, and don't hesitate to seek guidance during the application process. The rewards, both financial and personal, are well worth the effort.
The requirements for applying for the scholarship is an NAACP membership, the official transcript of records, two letters of recommendation,  a written essay, the applicant's student aid report, and proof of enrollment as a full or part-time student in the school of your choice.
Remember that the organization offers many opportunities to receive a scholarship, however the spots fill up fast so make sure you apply early to have the best chance of success.