Pasco County Schools make it easy for teachers parents and students to get access to all of their information online. MyPascoConnect is a single point of access for everyone. Here is how it works:
How To Login At MyPascoConnect
Anytime that you want to log in at MyPascoConnect, just go through these steps and you should be able to access your account in no time at all.
Step 2 – Click "Login"
Step 3 – At the MyPascoConnect Login page, enter your correct username and password.
Step 4 – Click "Log In"
MyPascoConnect Parent Portal Login
If you are a parent and want to access the parent portal for MyPAscoConnect it is exactly the same process as above since it is a single point login for everyone. The URL again is https://pascosso.pasco.k12.fl.us/adfs/ls/idpinitiatedsignon.aspx. If you need more information or haven't signed up yet you can go here: https://www.pasco.k12.fl.us/parents to find out more.
MyPascoConnect Student Login
As a student you will follow exactly the same process as above as parents, teacher and students all use the same login. The URL again is https://pascosso.pasco.k12.fl.us/adfs/ls/idpinitiatedsignon.aspx. If you are having issues here is a video which will guide you:
You can also email them direct for more info on [email protected].
MyPascoConnect Teacher Employee Login
If you are employed as a teacher at pasco county schools you can use the same login page as parents and students use. This can be found here: https://pascosso.pasco.k12.fl.us/adfs/ls/idpinitiatedsignon.aspx. If you don't have your login details or forgotten password you will need to contact them directly on 813-794-2859 (42859).
About Pasco County Schools District
Pasco County Schools is a public school district located in Pasco County, Florida. The district serves the educational needs of students living in the cities of New Port Richey, Port Richey, Dade City, Zephyrhills, and other communities in the county.
With a focus on providing quality education and preparing students for college, career, and life, Pasco County Schools offers a wide range of academic and extracurricular opportunities.
Overview
Pasco County Schools is the 9th largest school district in Florida, serving over 75,000 students across more than 100 schools, including elementary, middle, and high schools, as well as charter schools, virtual schools, and specialized programs.
The district employs thousands of teachers, support staff, and administrators who work together to create a safe and nurturing learning environment for students.
Curriculum and Programs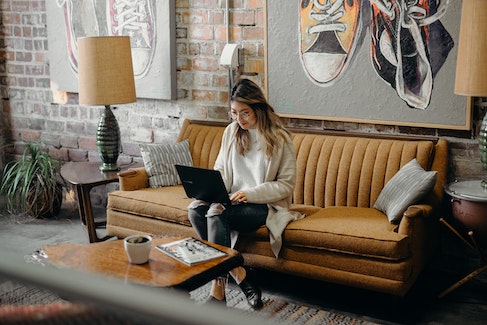 The district offers a comprehensive curriculum that follows the Florida Standards, encompassing core subjects such as English Language Arts, Mathematics, Science, and Social Studies.
Additionally, Pasco County Schools provide various elective courses and programs, including:
Advanced Placement (AP) and Dual Enrollment courses for college credit
Career and Technical Education (CTE) pathways
Fine arts programs, such as music, theater, and visual arts
Physical education and athletics
Gifted education programs
Exceptional Student Education (ESE) services for students with special needs
English for Speakers of Other Languages (ESOL) programs
Technology and Innovation
Pasco County Schools is committed to incorporating technology in education, providing students and teachers with access to digital resources and tools. The district's digital initiatives include:
1:1 device programs, offering laptops or tablets for students to use
Online learning platforms, such as MyPascoConnect, to facilitate access to educational resources and applications
Digital literacy programs to help students navigate the digital world safely and effectively
Community Involvement
The district values strong partnerships with parents, businesses, and community members. Various programs and initiatives encourage collaboration between the school district and the community, such as:
Parent-teacher organizations
Business partnerships to support school programs and provide real-world learning experiences
Volunteer opportunities for community members to contribute their time and expertise in schools
Adult education and community school programs
Vision and Goals
Pasco County Schools focuses on continuous improvement and strives to provide world-class education to its students.
The district's vision is "to be a leader in education by inspiring and preparing every student for college, career, and life," with an emphasis on raising academic achievement, fostering a positive school climate, and ensuring financial efficiency.
Overall, Pasco County Schools is dedicated to offering a comprehensive and diverse educational experience that meets the needs of its students, preparing them for success in the 21st century.
Services Offered By MyPascoConnect
MyPascoConnect is an online portal that connects parents and teachers. Think of it as the digital version of the PTA! Yes, parents and teachers will surely communicate with each other but they can check up and update the records of the students on one platform.
The portal also has a built-in communication feature that allows parents to message and email each other. This way, if one student gets in trouble with another student, there's a way for both parents to communicate and resolve the issue.
Here are some of the key services it offers:
Single Sign-On (SSO)
The technology behind MyPascoConnect, which allows users to access multiple applications with a single set of login credentials.
Learning Management Systems (LMS)
Platforms that facilitate online learning, such as Canvas or Google Classroom, which can be accessed through MyPascoConnect.
Online Educational Resources
Digital tools and resources available through the portal, such as textbooks, educational apps, and supplemental learning materials.
Student Information Systems (SIS)
Software that manages student data, such as grades, attendance, and enrollment, which can be integrated with MyPascoConnect.
Teacher Collaboration
The portal enables teachers to share resources, lesson plans, and communicate with colleagues.
Parental Involvement
MyPascoConnect allows parents to access their child's educational information, such as grades, attendance, and progress reports.
Educational Apps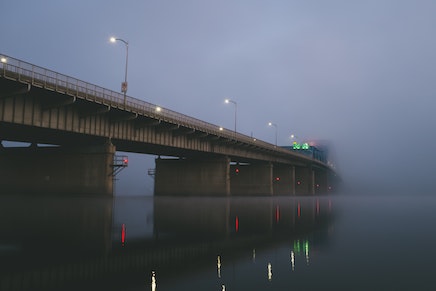 MyPascoConnect provides access to various educational apps, such as DreamBox, Edmodo, and BrainPOP.
Digital Literacy
The importance of teaching students how to navigate and utilize digital tools, such as MyPascoConnect, to enhance their learning experience.
Remote Learning
The role of MyPascoConnect in facilitating distance learning, particularly during the COVID-19 pandemic.
Technical Support
Troubleshooting and resolving issues related to MyPascoConnect, such as login problems, app accessibility, and browser compatibility.
Privacy and Security
Ensuring that students' and teachers' personal information is protected when using MyPascoConnect and related applications.
Training and Professional Development
Workshops, webinars, and other resources to help educators effectively use MyPascoConnect and integrate it into their teaching.
Here is a rundown of how MyPascoConnect benefits parents:
Keep track of the latest developments and events at the Pasco County Schools.
Stay on top of all indicators that measure your child's performance at school such as grades, disciplinary reports, attendance records, and status of assignments and projects.
Communicate with teachers and other school officials through text messaging or email.
Get text alerts on all incidents relating to your child's behavior or performance at school.
Confirm participation in PTA meetings.
View all records of your child's grades, test results, and other progress reports.
Find out if your child is doing his homework and assignments diligently.
The days of playing hooky are over! Keep track of your child's attendance in school.
That's it! Feel free to go over your child's school records or communicate with the teachers, parents, and school officials.
All About Pasco County Schools
Pasco County Schools was founded in 1887. It is based in New Port Richey in Florida, US.
The principal headquarters are located in Land O' Lakes. Pasco County Schools is a district that administers 10 municipalities in Pasco County that includes Land O'Lakes, Port Richey, Holiday Hudson, Lutz, San Antonio, Wesley Chapel, Riverview, Trinity, and Shady Hills.
Presently, the district handles a total of 84 schools broken down as follows: 6 charter schools, 15 middle schools, 3 educational centers, 14 high schools, and 49 elementary schools plus 1 eSchool.
Important Information About Pasco County Schools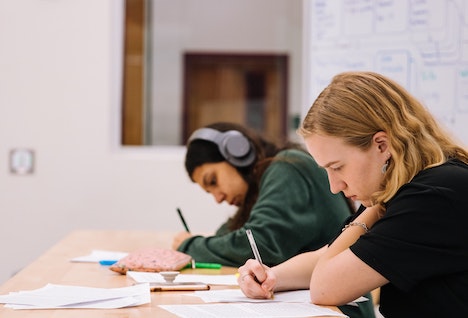 Still unable to login? If you're still having problems with the portal, you can request assistance from the contact information listed below:
Phone Number: (813) 791-2000
Email: [email protected]
Mail: 7227 Land O Lakes Boulevard, Land O Lakes, FL 34638-2826
Website Pasco County Schools: www.pasco.k12.fl.us
Website MyPascoConnect: https://pascosso.pasco.k12.fl.us/adfs/ls/idpinitiatedsignon.aspx