McKissock is an online education platform with a focus on real estate, having been in operation for over three decades. The platform specializes in post-licensing and continuing education (CE) courses but also offers appraisal courses, thus catering to various career paths within the sector.
McKissock has been approved in a majority of U.S. states and has trained a substantial number of professionals, earning significant acknowledgment from industry specialists and real estate agents.
Accessing And Using The Online Portal
Regarding the login process, it is designed to be straightforward. Users are required to provide their email address and choose a unique username and password when creating an account. The username should be alphanumeric and between 8-50 characters in length.
The login can be accessed here: https://checkout.mckissock.com/magi/commonforms/signin/signin.aspx
The password, on the other hand, needs to be at least eight characters long and distinct from the username.
If a user forgets their username, they will be asked to provide their email address, name, and date of birth. Once this information is submitted, an email will be sent to the associated email address containing details on how to recover the username.
For forgotten passwords, users are required to enter their username. They will then receive an email with a link to reset their password.
There have been no significant changes or updates to the McKissock login process. However, for the most current and accurate details, users are advised to visit the official McKissock website or get in touch with their customer service team.
The platform offers completely online courses that are designed by experienced realtors and tailored to meet state-specific requirements. Instruction is provided through various modes, including videos, audios, and text.
McKissock Real Estate Courses
Each course is accompanied by customer support and additional resources such as e-books and a question bank.
McKissock's platform is user-friendly, offering an intuitive website design that makes navigation simple and efficient. Users have the flexibility to select individual courses and go through the material at their own pace.
They also have the opportunity to take the final quiz multiple times without incurring extra charges.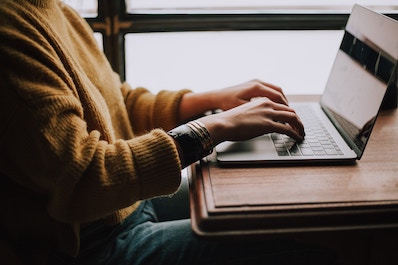 However, some aspects of McKissock's platform could be improved. For instance, the courses can be text-heavy, which may not appeal to all users. Although customer support is provided, it can sometimes be slow to respond, especially through the chat function.
Furthermore, McKissock does not have a dedicated mobile application, although its platform can be accessed via a mobile browser.
Advantages of McKissock Appraisal Courses
Flexibility
One of the major benefits of taking appraisal courses from McKissock is the flexibility it offers. Being online, you can take these courses from anywhere at any time. This is especially beneficial for working professionals.
Accreditation
McKissock courses are usually accredited in most states, making it easier for professionals to get the education they need without worrying about state-by-state compliance issues.
Up-to-Date Content
The real estate market is continually evolving, and so do the rules and regulations governing it. McKissock regularly updates its course materials to reflect these changes, ensuring that students are learning the most current and applicable information.
Varied Formats
Courses come in various formats like text, video, and webinars. This variety ensures that learning styles of all types are accommodated.
Expert Instructors
Courses are often led by industry experts who bring a wealth of experience and knowledge to the subject matter.
Customer Support
Excellent customer service ensures that any technical issues or concerns about course material are promptly addressed.
Drawbacks
While McKissock is generally well-regarded, some users might find the cost of courses to be on the higher side, especially when compared to in-person classes. Additionally, the experience of online learning is different from a classroom environment, which may not suit everyone.
McKissock provides an excellent platform for appraisal education, offering a range of courses that are flexible and accredited. Its commitment to delivering up-to-date and varied course content makes it a go-to option for many professionals in the appraisal industry.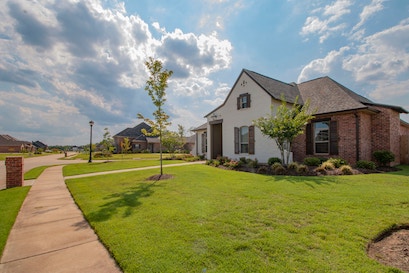 However, prospective students should weigh the costs and benefits and consider their personal learning preferences when choosing this or any other educational platform.
About McKissock Learning
The Genesis of McKissock
McKissock Learning started as a provider of continuing education for licensed professionals. Founded in the early 1990s, the company has evolved to become a significant player in the online real estate education sector.
McKissock's Focus on Real Estate
Real estate education has become one of McKissock's focal areas. The company offers pre-licensing, examination preparation, continuing education, and professional development courses for real estate professionals.
Real Estate Pre-Licensing Courses
For individuals looking to start a career in real estate, McKissock offers pre-licensing courses. These courses are designed to fulfill state-specific requirements for becoming a licensed real estate agent or broker.
Exam Prep and Study Tools
McKissock provides exam preparation resources, including practice tests and study aids, to help candidates prepare for real estate licensing exams.
Continuing Education and License Renewal
For real estate professionals looking to maintain their licenses, McKissock offers continuing education courses that meet state requirements for license renewal.
Professional Development Courses
McKissock also provides courses that focus on professional development, helping real estate professionals enhance their skills and expand their expertise.
The McKissock Learning Experience
Online Learning Environment
McKissock's courses are offered in an online format, allowing students the flexibility to learn at their own pace and on their own schedule.
Quality Content and Instruction
McKissock focuses on providing high-quality content that is both current and relevant. The courses are designed by industry experts and meet state-specific requirements.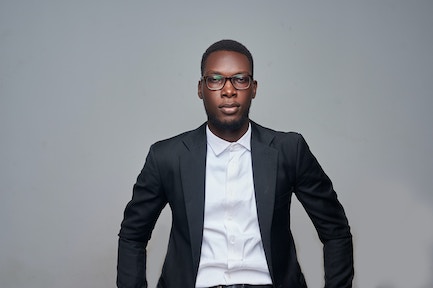 Customer Support and Resources
McKissock is known for its excellent customer service, offering support and resources to students throughout their learning journey.
What Sets McKissock Apart?
Below we detail what sets McKissock apart from other property investment learning platforms.
Customized Learning Paths
One feature that sets McKissock apart is the ability to customize learning paths. Students can tailor their education to meet specific career goals and interests.
McKissock's Satisfaction Guarantee
McKissock offers a satisfaction guarantee, giving students peace of mind in the quality of the education they are receiving.
Limitations & Considerations Of The Platform
Course Availability
Course availability may vary based on state requirements and regulations. It's essential for prospective students to verify that the courses they are interested in are available in their state.
Online Format Limitations
While the online format offers flexibility, some students may find that they miss the social interaction and networking opportunities that come with in-person learning.
The Role of Continuing Education
Continuing education and professional development are crucial in the ever-evolving real estate industry. McKissock's comprehensive course offerings provide an avenue for real estate professionals to stay current and competitive in their field.
McKissock Learning Headquarters Address
address: 218 Liberty Street, Warren, PA 16365